Forecast for farmers of $7 a kg a steep drop on current season but still high historically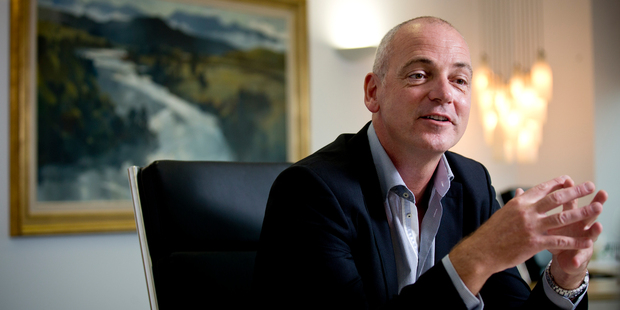 Signs of normality returned to the dairy sector yesterday when Fonterra forecast a $7 a kg farmgate milk price for 2014-15, down sharply from the record price of $8.40 a kg for the season that is just about to end.
The lower milk price forecast was in response to a string of weak auctions on the GlobalDairyTrade platform, which largely resulted from a surge in production in Europe and the United States.
GlobalDairyTrade prices have tracked down in recent events, with the GDT price index down more than 22 per cent since a peak on February 4.
Economists said that global dairy market conditions were moving back into balance after what had been an exceptional year for both prices and production.
The decline in the milk price would be a drag on the economy over the coming 18 months to the tune of $2.6 billion, or 1.1 per cent of GDP, said ANZ rural economist Con Williams.
The difference between the seasons' milk prices was big in percentage terms but farm incomes would remain relatively healthy over 2014-15, he said.
Economists said that a $7/kg milk price would still represent a top-four season, and farmers may yet face an improved dividend payout for 2014-15.
Williams said average farm profitability was still expected to be nearly $3500/ha for the season just finishing, nearly three times the seven-year average of $1150/ha, falling to $2000/ha in 2014-15.
The forecast cash payout - which comprises the forecast farmgate milk price and dividend for the 2014-15 season - will be announced in July.
Fonterra chief executive Theo Spierings said the shift in supply and demand over the past few months showed that volatility continued to exert a strong influence over the global outlook for dairy.
He said there was now more milk available for the international market to absorb but that Fonterra expected demand from China to remain strong.
High milk prices are a cost to the consumer product manufacturing, and dividend-paying, side of Fonterra, so the lower price would assist the dividend payout for 2014-15, economists said.
Williams said the lower payout forecast for 2014-15 would help the market stabilise. He said if there had been two big, back-to-back payouts it could have prompted the kind of pre-2008 landbanking behaviour that saw farms become overcapitalised and a blowout in farm prices.
Dairy giant moves in Brazil, Venezuela
Fonterra has narrowed its focus on Brazil and Venezuela through what it called a realignment of its 10-year-old Dairy Partners Americas 50/50 joint venture with international food giant, Nestle.
Under the agreements, Fonterra will take a 51 per cent controlling stake in DPA Brazil, with Nestle holding the balance. The moves will net Fonterra $96 million in the 2014/15 financial year.
Fonterra said it would, together with a local partner, acquire Nestle's share of DPA Venezuela.
Lukas Paravicini, who joined Fonterra as chief financial officer in 2013 after 22 years with Nestle, said the moves would increase the co-operative's strategically important markets of Brazil and Venezuela on the consumer side of the business.
"And it gives more freedom to look around the region for other opportunities that we might find," Paravicini said.
The co-operative's managing director of Latin America, Alex Turnbull, said the region's economies had undergone considerable change during the past decade. "We've seen increased prosperity in markets like Brazil with rapid urban growth and a focus on healthy nutrition driving demand for dairy products," he said. "A bigger stake in DPA Brazil means we will be well placed to drive our volume and value growth strategy focusing on everyday nutrition offerings."
Fonterra's Latin American operation drives more than 900,000 tonnes of volume per year and $3.5 billion in revenue.