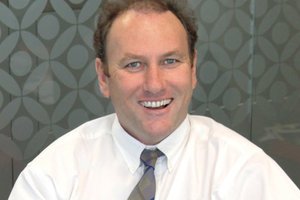 Geneva Finance has won a $150,000 judgement against its founder, who borrowed money from the company.
GFNZ Group, previously known as Geneva Finance, in February applied for summary judgement in the Auckland High Court for an alleged debt owed by its former managing director, Glenn Andrew Walker.
It follows Walker borrowing $225,000 from Geneva in 2006.
The loan agreement said Walker was to use it to buy shares in Geneva or other associated companies and the outstanding balance was to be paid five years after the advance.
Walker's family trust then used these funds to purchase shares from one of these companies, Geneva Finance Holdings.
The parties amended the loan agreement in 2008 and the amount owing was reduced to $150,000.
But in 2011 Walker failed to repay this outstanding balance and after issuing a demand on Walker, GFNZ is now chasing its founder for the $150,000.
GFNZ applied for summary judgement alleging Walker had no defence to its claim.
Walker, however, claimed he did have a good defence and that the trustees of his family trust had issued proceedings alleging the finance company's actions had made the shares purchased worthless.
This separate court action - filed two days before the summary judgement hearing - wants an order cancelling the $150,000 loan as well as compensation from GFNZ.
Walker's lawyer, Peter Andrew, said in February that this bid would be rendered obsolete if summary judgement was entered for the debt.
Andrew also said at the time that if judgement was entered against Walker he would be made bankrupt.
In his decision, released last Friday, Justice Mark Woolford chose not to exercise his discretion to dismiss the application for summary judgement.
Woolford said that if the trustees are successful in their proceedings, sufficient relief could be ordered by way of compensation.
"Mr Walker chose to borrow a substantial sum of money from GFNZ to purchase shares in a company associated with GFNZ, of which he was the managing director, in the hope and expectation that the shares would increase in value and that he would thereby profit. Although he now has a dispute with GFNZ over subsequent events, that dispute does not disentitle GFNZ from recovering the debt owed by him," Justice Woolford said.
He entered judgement for $150,000 against Walker and said interest was payable on the debt at a rate of 5 per cent.
Walker was also ordered to pay costs to GFNZ.
A company associated with GFNZ, called G2 Finance Holdings, had judgement entered against Walker in a separate case in 2012 for almost $112,000.
This was the amount of principal and interest owing on a loan given to Walker for the purchase of shares in G2 Finance by his family trust.
Walker made numerous attempts to challenge this judgement but his last attempt was rejected by the Court of Appeal in December last year.
The trustees are also attempting to have this loan extinguished, Walker's lawyer said earlier this year.
Walker failed in his bid to be re-elected to Geneva Finance's board in late 2008. The company's annual report from June 2008 described Walker as its "founder and a "major shareholder."
Geneva Finance entered into moratorium in November 2007 owing investors more than $130 million and last August made final distributions under its repayment plan about 20 months ahead of schedule.
The finance company last year said it had repaid more than $169 million of principal and interest since entering moratorium.
The remaining amounts owing under the moratorium were not scheduled to be repaid until the end of March 2015 but the company made final payments in August totaling around $11.5 million.
Geneva was the first finance company to use a moratorium to give it some breathing space.