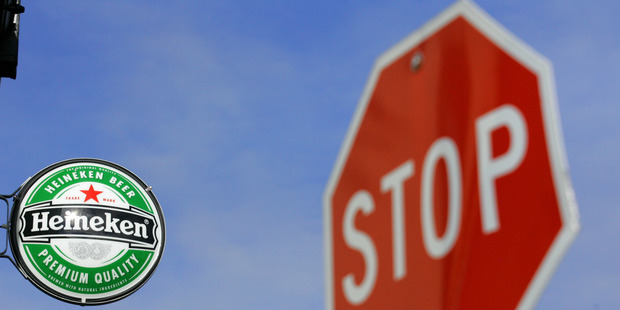 Auckland stripclub Calendar Girls has been banned from serving alcohol for four days after it was found to have breached its liquor licence.
During an unannounced inspection last May, the Karangahape Rd venue served alcohol to a patron after 5am, in breach of its trading licence.
The bar is permitted to serve alcohol between 10am and 5am the following day, Monday to Sunday.
However, a till receipt showed it had sold a drink at 5.11am, just one minute after the Auckland district licensing inspector entered the premises on May 24 and found around 30 people at the bar.
Sale records over the previous month found four other breaches of the licence.
In a decision released today, the New Zealand Alcohol Regulatory and Licensing Authority (Arla) ruled the evidence "establishes that over a relatively short period of time on four separate days there have been breaches of the licence and on two of those occasions there were multiple infractions".
"In our view the appropriate response for these breaches is for the licence to be suspended for one day for each of the four days that the licence was breached."
It ordered Calender Girls' liquor licence to be suspended for four days beginning at 10am on June 23.
Meanwhile, popular Ponsonby bar Grand Central's licence to sell alcohol will also be suspended this Saturday after it allowed "drunkenness or disorderly conduct" on its premise last year.
The police brought an application to the Alcohol Regulatory and Licensing Authority to suspend or cancel Grand Central's on-licence on the grounds it allowed "drunkenness or disorderly conduct on licensed premises".
The "offences" occurred on 2 June and 15 September last year.
Grand Central did not dispute the application and agreed to the suspension of the on-licence and also undertook to submit an alcohol management plan to the police.
In a decision released this week, the ARLA suspended Grand Central's on-licence for 24 hours from 1pm this Saturday.
Grand Central's website said it is "Ponsonby longest serving and most happening bar, famous for its live music, dancing and late, late nights!"
The decision to suspend the licence at Calender Girls comes just months after owner Jacqui Le Prou opposed the granting of a liquor licence to her competition, the the Chow brothers' Auckland stripclubs, on the grounds the brothers condoned irresponsible drinking in their venues.
In a colourful two-day hearing in January, Le Prou accused John and Michael Chow of regularly being intoxicated at work, intimidating the working girls, and called on former sex workers employed by the brothers to testify against them.
However, the Arla granted the brothel king-pins the renewed licences for their two clubs in Karangahape Rd and Gore St, despite ruling there was evidence of "excessively liberal sale, supply and consumption of alcohol" in premises owned by the brothers.
The rival stripclub owners have been embroiled in a turf war, after the Chows successfully opposed a liquor licence for a new Calender Girls club in Wellington. It is now in receivership.
Earlier this month, both the Chow brothers' Mermaid Bar and Le Prou's Calender Girls in Wellington had their liquor licences opposed by police. A decision on the applications has not yet been made.
More recently, the Chow brothers have dropped their bid to open a controversial 15-storey brothel in central Auckland.