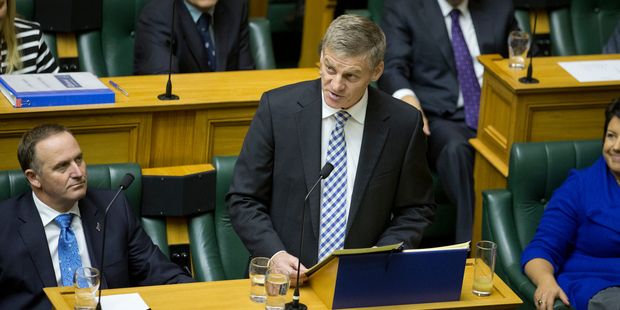 Finance Minister Bill English has delivered a Budget that's the equivalent of socks for Christmas.
It would have been nice to get something thoughtful, like money.
The real message of the Budget was that in future, wages will have to fall and services will be cut because the Budget had nothing to grow our incomes relative to other developed countries.
National may have delivered a micro surplus, but New Zealand's net international debt is growing, so when you look at the country as a whole, real wealth is falling.
There was nothing to help people save more so that businesses have more capital to grow and people grow wealthier. Nothing to reduce the cost of superannuation or health care.
National hasn't even realised that most families are treading water. Free GP visits for kids up to 13 years old will help, but it's not a game changer for the household budget.
Median incomes in Auckland's wealthiest suburbs have grown by $6000, but fallen in the poorest.
Since 1990, National has delivered 15 Budgets. For all that time, unemployment has been under 6 per cent for only three months - the quarter after Labour left office.
This Budget's explicit figures say growth will halve, so how will unemployment go down?
But the fundamentals won't improve, because the Finance Minister doesn't see a problem. He said recently that exporting raw logs is better than processing them into high-value exports, which works if you own a forest, but it comes at the expense of well-paid jobs.
After six years in government, National has not only run out of ideas, it actually can't understand why we would hope for more.
Josie Pagani is a centre-left political commentator and former Labour Party candidate