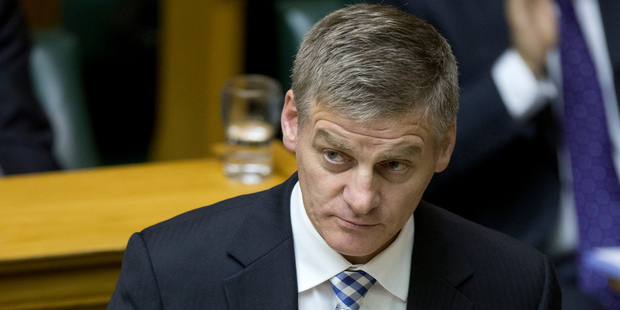 As the New Zealand and Australian Governments hand down Budgets within days of each other, the striking feature is the contrasting fortunes of the two economies and the impact on Budget bottom lines. New Zealand's economy is booming, Australia's growth is sub-par.
New Zealand's growth is supported by four factors. The massive post-earthquake Canterbury rebuilding is on the rise, with spending estimated to be around 20 per cent of New Zealand's GDP over a decade. Low interest rates support a pick-up in the housing market and household consumption. Strong demand for dairy products from China is driving an agricultural boom that is lifting local incomes and investment. And strong economic conditions are attracting migrants, which is also supporting demand. We expect to outperform almost all other OECD economies this year.
By contrast, after a mining boom Australia's transition to rebalancing growth towards the non-mining sectors is not without problems. With iron-ore and coal prices also past their peaks, tax-revenue growth has slowed and is unlikely to be as strong as it was during the mining boom.
These divergent trends explain much in the Budget bottom lines. Australia has a budget deficit of 3.1 per cent of GDP, with its new Government planning to make cuts to head back to surplus over the next five years. New Zealand is almost in surplus, after six years of deficits, with projections suggesting surpluses from next financial year onwards.
There are lessons for policy makers on both sides of the Tasman. New Zealand should make the most of the current good times to lock in government savings and invest in productivity enhancing reform. Australia did not, and faces tough measures at a less-convenient time.
Policy makers in New Zealand need to be aware earthquake reconstruction and low interest rates will not be medium-term drivers of growth. Also, while export prices are likely to remain good as an expanding emerging-market middle class drives demand for agricultural exports, the terms of trade are unlikely to remain at their current 40-year high.
New Zealand now has the opportunity to push through reform to boost the country's long-term competitiveness and address the issue of a low national saving rate.
The Government's commitment to limiting expenditure growth is a positive step. New Zealand may also tackle the challenge of an ageing population by reforming its health funding commitments and address the current retirement age, as Australia has proposed recently.
Other potential policy changes have been highlighted in reports from the New Zealand Productivity Commission and the Savings Working Group.
These include adjustments to address housing supply, which could discourage over-investment in the housing market, and to address distortions in incentives to save and invest that are caused by the tax system. Yesterday's Budget proposal to reduce tariffs and duties on imported building materials is a positive step to improve housing supply by lowering building costs.
For Australia, the lesson is that commitment to fiscal reform can deliver a better budget outcome over time without derailing growth. Indeed, New Zealand turned the global financial crisis into a chance for reform, which is paying off.
The Australian Budget set out a credible plan to return to surplus, the first step on a long road. While New Zealand's economy is in better shape now, policy makers need to focus on saving for the next rainy day.
Paul Bloxham is HSBC's chief economist for Australia and New Zealand and first dubbed NZ the "rock-star economy"