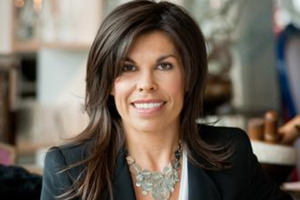 The Supreme Court has refused to hear Sarah Sparks' appeal against a decision involving exclusive St Heliers property she owned with her former husband Greg Olliver.
She is a public relations chief and runs markonPR and he is a former high-profile developer involved in a range of projects including Ngunguru Spit plans and development what is now Todd Property's Stonefields, Mt Wellington.
Her Glover No 2 Ltd wanted leave to challenge a Court of Appeal decision over the Waimarie St properties where a "Neverland-style" of complexes was planned to cascade down sloping sites.
But Chief Justice Sian Elias and Justice William Young this week dismissed that.
Companies Office records show Sparks, under her married name Sarah Olliver, is the sole director and shareholder of Glover No 2 while Olliver is the sole director of CIT.
The Court of Appeal heard the case late last year and described complicated ownership structures behind the properties.
"Gregory Olliver and his former wife, Sarah Sparks, were developers of high value residential properties in St Heliers, Auckland. Their operations were conducted through a convoluted legal structure of trusts and companies apparently designed to protect assets from creditors and minimise taxation liability. Entities associated with each of the Ollivers were parties to a joint venture which was formed to carry out the development.
Differences arose between the couple leading to their separation. Ms Sparks held fears about the viability of the development project. She instructed Don Thomas, a solicitor who represented the couple in their commercial interests, to take immediate steps to protect her interests and those of her children in the development assets, both from Mr Olliver and the parties' creditors. At short notice Mr Thomas prepared and he and Ms Sparks in their capacities as trustees executed, a series of documents designed to ensure that Ms Sparks and her trusts obtained ownership and control of four properties.
One of the documents was a deed of trust whereby the appellant, Glover No 2 Ltd, declared that it held the four properties upon trust for a nominated beneficiary. Ms Sparks now asserts, despite her active participation, that the deed is not a valid document having legal effect. Instead, she says, it is a sham, intended to mask or conceal the true nature of the underlying transaction," the Court of Appeal said.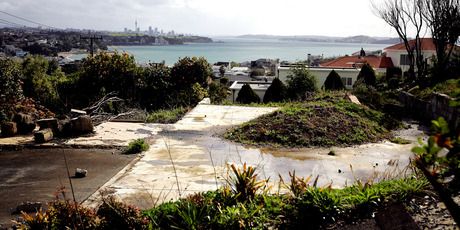 The Supreme Court went into further details.
"The development, which began in March 2009, was undertaken through a group of inter-related trusts and companies set up by Ms Sparks and Mr Olliver. By 2010 the development and Mr Olliver were in financial difficulties and the marriage of Ms Sparks and Mr Olliver was under strain. In order to try to preserve her share of the matrimonial property while not incurring tax liabilities, some of the assets held through the trusts and companies were rearranged through a series of transactions of which the trust deed in issue was one. The Glover No 2 Trust was set up and properties were transferred to it from CIT Holdings Ltd (the shares in which were held by the pre-existing Glover Trust) on the basis of the deed declaring that the properties transferred were held on trust for CIT Holdings Limited. It is this trust that the trustee of the Glover No 2 Trust, at the direction of Ms Sparks, sought to have declared to be a sham," the decision said.
"Although the applicant suggests that the proposed appeal is of public interest because the general and commercial population would benefit from having the legal principles concerning the law of sham definitively determined by this court, no basis for challenge to the well-settled principles applied in the lower courts is developed," it said.
Costs of $2500 were awarded to Olliver's interests.
Read the full Supreme Court judgement here: