China yet to make decisions about the registration of individual New Zealand brands.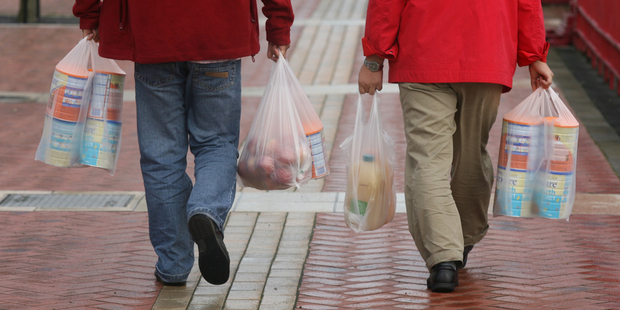 The fate of many New Zealand infant formula brands remains up in the air - a week after strict new Chinese import regulations came into force.
The Ministry for Primary Industries' director of market assurance, Tim Knox, told exporters yesterday that China's Certification and Accreditation Administration (CNCA) was yet to make any decisions about the registration of individual brands.
Under the rules that kicked in on May 1, companies selling infant formula in the world's second-biggest economy must register with the Chinese Government.
So far, six of New Zealand's 13 baby milk manufacturers have managed to achieve registration, however all individual brands also need to be registered.
The Government has indicated that some small-scale brand owners that do not operate factories - but instead have their products produced at contract manufacturing facilities - will have a tough time getting registered because they need to demonstrate "close association" with their manufacturers and control of the production process.
About 50 companies are understood to be operating roughly 70 brands in this smaller end of the market.
Knox told exporters yesterday that the Chinese authorities had back-tracked on a previous advisory that all infant formula produced before May 1 could enter China, regardless of the manufacturer's registration status.
He said China had issued a notice on Sunday stating that all infant formula imported into the country must be produced by registered manufacturers.
"Obviously that is a significant difference of requirement and has potentially significant impact for the manufacturers and brand owners who are not currently registered on the CNCA list," Knox said. "That was a very disappointing piece of news and was out of the blue."
Canterbury-based Synlait and Auckland's New Image are among the manufacturers not yet registered for export.
Synlait said last week that the company and its customers were well prepared because they had sufficient stocks of product manufactured before May 1 - as well as stock held in China - to cover the period until it becomes registered after the completion of a new canning line at its Dunsandel plant next month.
It appears that Synlait, which did not return calls yesterday, may now be relying solely on product already in the Chinese market.
New Image was unable to comment, a spokeswoman said.
New Zealand Infant Formula Exporters Association chairman Michael Barnett said infant formula exporters would end up with product stuck at the Chinese border - like Kiwi meat exports were last year - as a result of the change.
"We lost a whole lot of ground [yesterday]," Barnett said.
Knox said the authorities in China were willing to help non-registered manufacturers that ended up with product stuck at the Chinese border.
New Zealand's retail-ready infant formula exports are worth about $200 million.
The ministry said last week that the manufacturers that had already achieved registration were responsible for about 90 per cent of this country's baby milk exports.
The new regulations apply to all countries selling infant formula in China and only about 40 companies globally have been approved so far.
Domestic Chinese manufacturers are also facing strict new regulation as China's Government pushes to restore consumer confidence following a string of food safety scares around infant formula.