Laid-back Kiwis no longer relaxing and escaping from busy weekday schedules.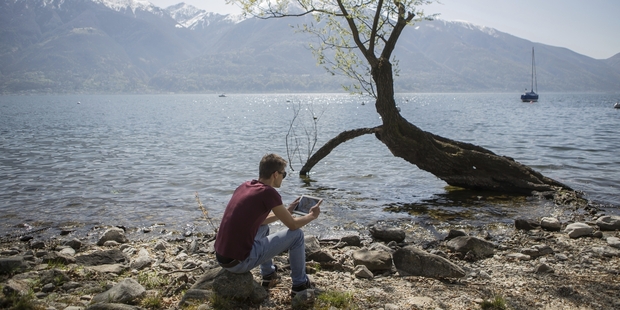 The weekend habits of Kiwis aren't living up to the leisure-loving and laid-back nation we believe we live in, according to hospitality management company TFE Hotels, which manages the Rendezvous and Travelodge hotel groups in New Zealand.
TFE Hotels surveyed 501 New Zealanders and found that 95 per cent of us look forward to the weekend but are not making enough time to relax, unwind and escape from busy schedules. It found 30 per cent of us are more likely to choose work over going away for the weekend.
Stress, anxiety, tiredness and guilt are feelings experienced by nearly a quarter of New Zealanders during the weekend, with one in five people calling in sick on a Monday. Gen Y 18-24 year olds are the worst offenders, with a quarter pulling a Monday sickie once every two months.
Household Labour Force survey results released in December last year reinforce the idea that we're working longer hours. Last year, the seasonally adjusted number of actual hours worked a week rose by 1.3 per cent and the number of usual hours was 3.9 per cent higher than in 2012.
Emma Fraser, group director of marketing at TFE Hotels, says its research reveals that more than two million Kiwis feel they're losing their laid-back nature. "Over 50 per cent of people are prioritising work and household commitments on the weekends rather than enjoying their leisure time," she says.
Auckland photographer Richard Leonard works 50-60 hours a week in his own photography business, with 15-20 of those worked during the weekend - his busiest time of the week.
Although he can usually spend time with his wife and two teenage sons on weekday evenings, he says it's not so easy on Saturdays and Sundays. His family is generally accepting of him being unavailable on weekends, but there are times when he feels guilty about being away from them and unable to take part in family activities.
With his business always on his mind, Richard finds it difficult to get a break from work. The family tends to go away on short breaks rather than long holidays because of work commitments, but Richard says he would not choose to stay home and work in preference to going away for a weekend if he didn't have to.
Richard's wife runs her own English tutoring business and with their long hours they find it difficult to fit in home maintenance and leisure activities. Even finding time for household chores can be tricky, but to help with that, they get the kids involved. What Richard finds most difficult is that it's often a choice of, "do we relax now, or do the things we have to do?"
The TFE Hotels research shows that 60 per cent of Kiwis admit to checking work emails over the weekend. Richard acknowledges he checks his emails "often", including first thing in the morning and last thing at night, "because work inquiries could come in at any time and I need to be able to respond quickly. It's the same for my wife" he says.
He also checks emails and takes calls when he's with his family, if necessary. "They understand why I have to, but if we're doing something such as eating a meal together, I'll try to leave it to go on to message and reply later," says Richard.
To encourage Kiwis to increase their leisure activities and get away for a "Great Weekend", TFE Hotels is offering a free weekend getaway to be won every week until March next year. See details on their website, TFEHotels.com