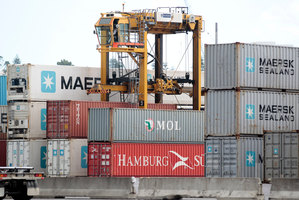 A 47-year-old former IT manager who ripped off his employer has been sentenced to three years and three months in jail.
Jimmy Ming Miu worked as an IT Systems Manager for McKay Shipping New Zealand but fled across the Tasman when his employers discovered he had been defrauding the company.
In 2011 Miu was extradited back to New Zealand and this year was found guilty of 55 charges in the Auckland District Court, including for using a document with the intent to defraud and dishonestly using a document.
Today, in the same court, he was sentenced to three years and three months' jail.
The Serious Fraud Office, which brought the case, said during the six-years of Miu's offending he purchased computer hardware and software using the trading name Avanti Systems or Avanti Systems Integration and submitted inflated invoices to McKay Shipping for the products.
As IT manager for the company, Miu approved these invoices for payment.
Between 2000 and 2006, Miu submitted 55 invoices for more than $1 million to his employer, the SFO said.
Commenting on the sentencing today, SFO director Julie Read said:
"We are pleased to conclude this prosecution and we appreciate the cooperation of overseas agencies that assist in the efficient management of extradition matters. The SFO will continue to develop these relationships in order to improve the international fight against financial crime."