Former chairman of GPG says rises have disguised the need to shake up lazy firms.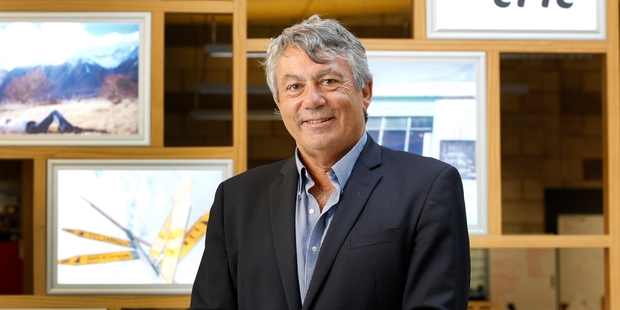 As one-time corporate raider Guinness Peat Group winds up operations, former chairman Rob Campbell says the local market is ripe for the kind of shareholder activism it was once renowned for.
Campbell says there is room now for the kind of corporate shake-ups put in motion by GPG's founder, Sir Ron Brierley, particularly in the early days of Sir Ron's original vehicle, Brierley Investments.
He says there are a "couple of areas" in the New Zealand market that could do with some attention, but declined to be drawn on which ones.
"The market is better for having genuine activist investors," he says. "I think New Zealand and Australia could do with a lot more of them."
Campbell says the very strong sharemarket over the past two years has helped disguise some of the market's lazier businesses.
"I think you will find that when there is a stall in the sharemarket, or a fall - when there is not the automatic growth - that activism emerges," he says.
"Our markets are dominated by big institutional shareholders who are pretty lazy when the sharemarket is going up."
Ironically, the devolution of GPG was itself the result of shareholder activism, as fund managers grew tired of what had become a morass of seemingly disparate shareholdings, mostly in New Zealand, Australia and Britain, and saw to it that Campbell was installed to sort out the mess.
A review of GPG's operations was quickly undertaken, and the decision was made to divest GPG's many and varied shareholdings. Campbell said at the time that it would take three years and it's proven to be the case, almost to the day.
He takes some pride in the fact that the sales were well above book value and that they took place in a difficult, post-global financial crisis environment.
After the divestment programme, which has seen the sale of stakes in about 50 companies, GPG has just one left - threadmaker Coats, which is one of Britain's oldest and most established manufacturers.
At some point - probably this year - GPG will morph into Coats and capital from the sales will be returned to shareholders.
The only thing stopping the transformation taking place today is Britain's pension regulator, which is making sure the Coats pension plans will remain adequately funded once the process has finished.
It's a complex issue, but in broad terms it boils down to how much money goes to GPG's shareholders and how much goes to the schemes.
At the moment, GPG is sitting on about 380 million ($740 million). Campbell says the schemes are capable of standing on their own feet.
GPG shares have been a strong performer over the past 12 months, trading on Friday at 68c, up 10c from this time last year.
Over the past year or so, local institutions have tended to be sellers of GPG stock but overseas investors have filled the void with a view to becoming Coats shareholders and recipients of the capital repayment.
Coats is a big player in a highly specialised manufacturing niche. It is the world's leading industrial thread and consumer textile crafts business with operations in more than 70 countries.
Campbell says a restructured Coats is trading positively.
The reason for stepping down as chairman, he says, was that the job had become a London-based one.
Once the regulator gives its go-ahead, GPG will re-list as Coats and the pension process will be concluded.
The long-running wrangle with the regulator is a highly unusual situation for Coats, and the regulator, to be in because the regulator usually gets involved only in private sector pensions when companies go bust.
The British company is in good shape, but the regulator has a special interest in ensuring pension beneficiaries are properly protected because failure can result in the state having to step in to make up any shortfall.
Campbell said the regulator was naturally cautious because a large part of the capital base would disappear once a capital repayment is approved. "As it happens, there is no danger to the pension plan. Coats is capable of sustaining its own scheme and has ample cash to take care of the other two smaller schemes but the regulator is ultra cautious because a large part of the capital base - if you like - is disappearing."
Part of the problem with the regulator lay in the aftermath of the global financial crisis, which made the pension funds look unusually sick thanks to very low bond yields. Bond markets have since perked up, making the funds look much healthier.
As GPG's days draw to a close, Campbell - a former trade union leader - feels his job there is done. He will, however, remain as a director.
Last month, GPG announced that Mike Clasper, who London's Financial Times described as a "City stalwart", had been appointed chairman.
Clasper has served as chief executive of the airports company, BAA, and was chairman of HM Revenue & Customs, and has held a number of senior management positions at Procter & Gamble.
As it now stands, GPG is effectively Coats with a large cash component attached to the share. Once the UK pension regulator signs off on the arrangement, GPG will soon be consigned to one of the more colourful chapters of New Zealand's corporate history.
- APNZ