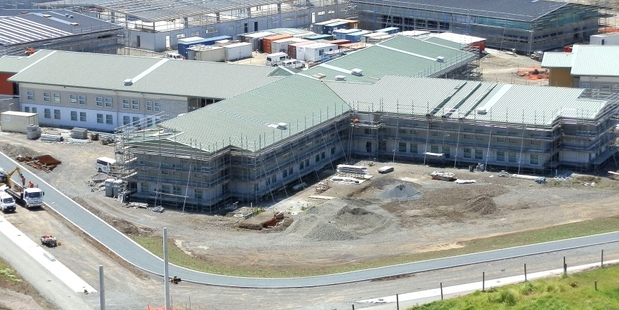 Be Our Friend Is Judges' Plea
As is his wont CaseLoad was putting himself about the Auckland High Court not so long ago when he chanced on one of Her Majesty's senior judges.
Not that recognition was instant, mind you, such was His Honour's surprisingly casual dress. [It wasn't actually a dress, it was jeans and a judicially communal sports jacket].
"I say CaseLoad," said His Honour, after the usual pleasantries, "jolly good to have you back in harness, but listen up chap, this time can you just try to be a bit kinder to us???"
"Whatever pleases Your Honour," smirked an unctuous CaseLoad.
"Lying to the judiciary is a serious matter," said The Scunner. "There'll be hot pokers all round if this gets out."

Legal Folk Question Tax
Following his recent revelations concerning the existence of the Big Blue Chambers Book, CaseLoad has received a number of inquiries from legal folk concerned about a curious reference in it to tax.
As is now well-known a copy of the Big Blue Chambers Book is given to every new High Court judge on their anointment.
It contains many handy rules, suggestions and guidelines to good judging - as well as useful tips on how to stay out of trouble.
At the beginning of the Big Blue Chambers Book, new judges are asked the question: Are your taxes in order?
This is followed, for example, by advice on how to dress and a list of places to steer clear of, or at least not be seen coming from or going to.
Several senior legal folk have seen fit to challenge the accuracy of CaseLoad's claim that the Big Blue Chambers Book asks new judges if their taxes are in order.
A deputation to the Ladies and Escorts Lounge invited CaseLoad to show where judges or lawyers are required to pay tax, or to be involved in any way in the practice of "taxation."
"Folk have pointed out, CaseLoad, that nowhere in any tax law does it say that lawyers or judges are required to pay tax," said Our Man At The Bar.
"In fact lawyers and judges, as a class, are expressly not mentioned anywhere in tax law.
One fellow, who is already supporting a trio of ex-wives, a couple of racehorses and a Maserati in need of a clean - not to mention a wretched Merlot habit - confessed he has no idea what tax is.
When we explained it was a variable portion of income which folk are expected to hand over to the government, the poor devil broke down and fell off his stool, dribbling uncontrollably over the spittoon."
"It's damned poor show that the unpalatable concept of taxation, and its non-application to legal folk, should be misused and bandied about in such a feckless and disturbing fashion," said OMATB.
"They were never taught about this in law school..."
"Something needs to be done," said The Scunner.

Crime Czars Flock To Flash Kiwi Jails
A proactive interdepartmental task force has wasted little time following up on recent reports from overseas that wealthy crime czars are able to do their time by buying their way into comfy digs in luxury jails.
A leaked scoping paper confirms broad Cabinet support for a public/private partnership proposal which would see the Mr Bigs of international crime housed in a network of luxury jails in desirable locations such as Queenstown and Taupo [Is it a just a coincidence Huka Falls Resort is on the market?]
"You can't expect master criminals who have lived a jet-setting life of fast cars, faster women, exotic hotels and kept tigers for pets, to be locked up with the common herd in rat-infested dripping dungeons," said a Well-Placed Source Close To The Minister.
"This exciting user-pays plan will capitalise on New Zealand's image as a clean, green destination sought out by many for fun and enjoyment.
North-facing upmarket prisons with views to die for are already being fast-tracked.
Some existing facilities will also be upgraded and fitted out with creature comforts such as billiards rooms, private jacuzzis, personal catering, tailoring services and tasteful conjugal suites.
Initial international marketing has already resulted in a number of confirmed bookings from high-profile and well-heeled correctional clients currently accommodated in unattractive surroundings," the source said.
"We see this as a big earner and will put us on the map..."

A Response Is Awaited
The recent appointment of deputy Solicitor-General Cheryl Gwyn as Inspector-General of Intelligence and Security to replace ex-High Court judge Andrew McGechan has sparked comment.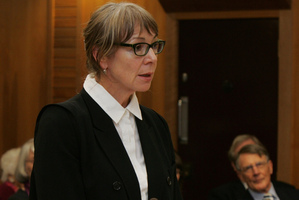 Ms Gwyn's role is an important one and her appointment followed consultation with Parliament's intelligence and security committee - and no doubt involved a thorough security vetting.
In the interests of accuracy and in order to dispel any misunderstanding, CaseLoad asked Ms Gwyn if earlier reports are correct that after leaving university in 1979 and before working at the race relations office, she worked for some six years at Whakatu meat works.
And that she was a member of, or associated with, the Socialist Action League and the Young Socialists, contributed articles to the Socialist Action newspaper and addressed or took part in various Young Socialists meetings and activities.
During her time at Whakatu meat works Ms Gwyn, according to a 1996 newspaper report, was involved in fighting the union to allow women to become butchers - something which came about in 1985.

Auckland Legal Future Just Wonderful
Auckland district law society (ADLSi) chief executive Sue Keppel has been on a public relations charm offensive, going by a glowing yarn in a recent issue of NZ Lawyer.
It seems that contrary to the opinions of some legal naysayers the society is in good heart - active, independent and with a renewed focus and sense of purpose.
Ms Keppel promises greater benefits for the current membership of 2,700, about a quarter of whom are from outside Auckland.
CaseLoaders will recall an earlier item in which a peek at the annual report showed the society was struggling with rising salary costs, falling revenue and low membership figures.
Among a raft of in-house belt-tightening measures free chocolate biscuits were removed from the society's tearoom.
The redoubtable Ms Keppel says she will come back to CaseLoad soon with answers to his questions about the current financial membership of ADLSi.
Meanwhile, rumours are about that some disgruntled lawyer tenants of the society's multi-million dollar Chancery Chambers may be contemplating a ship jump - a prospect which has not gone down well with the landlady, CaseLoad is told.
Watch this space...

This Week's Question
Are so-called legal aid lawyers - like heavily subsidised GPs - nothing more or less that state servants and, if so, why are legal aid rates not slashed from more than $130 an hour to something more in line with the living wage???

Footnote
CaseLoad promised last time he would tell of his encounters with a pair of mature lady briefs.
This item has been temporarily delayed as a result of anxious calls from a number of ladies concerned that discretion should remain the better part of valour.