Restaurant co-owner disputes claim by the liquidator it owes huge tab at flash joint.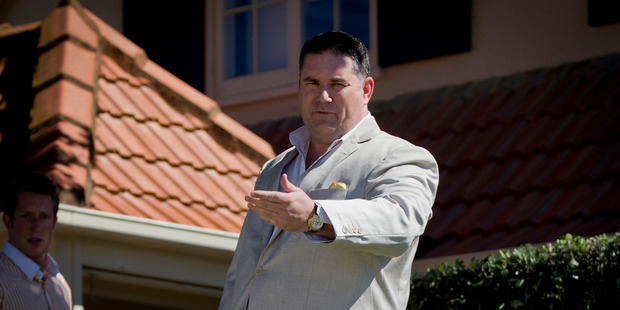 The parent company of a firm that sold controversial currency trading software racked up a $109,000 debt for food and drink at a flash Auckland restaurant it part-owned before the venue shut down, according to a liquidators' report.
Restaurant Ltd, now in liquidation, operated the Brownstone Restaurant and Cocktail Lounge in Ponsonby Rd. The restaurant was previously known as Nostalgia and before that Prohibition. It opened in August 2008 after an 18-month refurbishment costing $2.9 million.
Prohibition began trading as a "premium fine dining restaurant" but was hampered by "various unfavourable rumours, in particular that it was owned by the Russian mafia or that it was a gentleman's club", company director Colin Gardner told liquidators last year.
Prohibition opened as the global financial crisis hit and later was adversely affected by new restaurants popping up for the 2011 Rugby World Cup, Gardner said.
An Auckland firm, Phoenix Group Ventures, bought a controlling interest in the company in February last year for $100,000 with an undertaking they would financially support it.
Phoenix appointed a new general manager at the restaurant, who changed the name to Brownstone and altered the interior, exterior and menu.
But by September, Phoenix was no longer going to provide financial support for the restaurant and it was put into liquidation owing almost $5 million, the liquidators' first report said.
A second report prepared by co-liquidator Stephen Lawrence released last Thursday says Restaurant Ltd is owed $109,118 by Phoenix Group Ventures.
"This debt relates to food and beverage consumed by parties associated with the shareholder [Phoenix Group Ventures], and credited to the shareholder's current account," Lawrence said in the report.
Phoenix is disputing this debt and says it has counter-claims, according to the report.
The liquidators say they are considering what further action could be taken but Lawrence yesterday could not provide any further details about what type of action might be pursued.
According to the liquidators' first report, issued last October, Gardner had contributed $4.8 million to Restaurant Ltd and a trust associated with him holds a general security agreement (GSA) over the company's property.
The trustees of this trust say the GSA is valid and claim their secured debt is $4.8 million but Phoenix Group Ventures asserts the GSA is invalid or secures no money, the latest liquidation report said.
"Irrespective of this argument, it is unlikely that there will be sufficient funds realised in the liquidation to allow a distribution to the GSA holder, after accounting for preferential credit claims and the costs of the liquidation," the report said.
The report said 36 claims from unsecured creditors, totalling $449,396, had been received. The liquidators do not expect there will be funds to make a payout to these creditors.
Last October's liquidation report said Restaurant Ltd had fixed assets with a book value of $1.6 million.
The latest report said the liquidators received almost $50,000 from the sale of assets but did not detail exactly what was sold.
Lawrence said yesterday there was "very little if any" money left to be realised from these assets. Shareholders and the other creditors are therefore in line to lose more than $5 million.
The month before Phoenix Group Ventures withdrew financial support for Brownstone's operator, the Financial Markets Authority had warned the public away from one of its subsidiaries, Phoenix Forex.
Phoenix Forex employed twice-bankrupted businessman Mark Brewer as a salesman and sold licences costing up to $25,000 for currency trading software.
The firm had advertised returns for users of this software of 50 to 65 per cent but the FMA said last August it believed these claims were untrue and Phoenix Forex was misrepresenting the "profitability of, and risks associated with, its trading system".
Phoenix Forex itself was put into liquidation and a report last November said it had debts of more than $300,000.