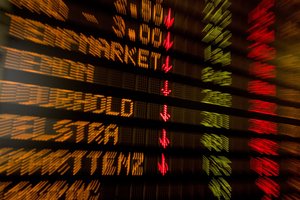 New Zealand stocks rose as Genesis Energy held its gains on the second day of trading, lifting sentiment for fellow government-controlled energy companies, Mighty River Power and Meridian Energy. Xero led gainers.
The NZX 50 Index rose 1.591 points, or 0.03 per cent, to 5104.939. Within the index, 15 stocks rose, 26 fell and nine were unchanged. Turnover was $108 million.
Genesis maintained its price after listing last Thursday, as demand for shares in the majority state owned electricity generator and retailer continued with over $30 million-worth of its shares changing hands today. It was the last of the government's assets to be partially-privatised, following the sell down of Mighty River Power and Meridian.
Meridian rose 1.3 per cent to a record $1.19. Mighty River Power advanced 1.4 per cent to $2.24. Genesis gained 1.1 per cent to $1.83.
"The main activity once again was in the Genesis shares second day of trading, still some very good demand as yield investors are quite keen to buy the stock at these higher levels," said Grant Williamson, director at Hamilton Hindin Greene.
"It certainly has rubbed off on the other SOE electricity generators."
Investors were tentative in returning to tech stocks after concerns the companies couldn't deliver on high valuations had seen the high growth stocks sold down sharply over the past month.
Xero, the cloud-based accounting software company, rose about 8 per cent to $31.31, having sunk as low as$28.05 last week, the lowest close in almost six months.
Other tech stocks fell. Pacific Edge, the Dunedin-based biotech company, fell 3.4 per cent to $1.13. Diligent, maker of the governance app, dropped 4 per cent to $4.60.
Outside the NZX 50, SLI Systems, the search engine developer, declined 3.6 per cent to $1.90, while Wynyard Group, the security software firm, fell 2.1 per cent to $2.39.
"We're just seeing investors buying back into what you'd consider to be the big cap stock in that sector, Xero," Williamson said. "There is not a lot of bargain hunting going on in the tech stocks and there still seems to be a bit of profit taking in those ones, like SLI, Diligent and Pacific Edge,"
A2 Milk Company slipped 1.2 per cent to 84 cents.
Fletcher Building, New Zealand's largest listed company, fell 0.2 per cent to $9.60. Telecom slipped 0.2 per cent to $2.625 while Auckland International Airport dropped 1.8 per cent to $3.97. Air New Zealand rose 0.5 per cent to $2.08.
Retailers were mixed after one of the busiest weekends of the year, the Easter weekend sales. Kathmandu Holdings, the outdoor good chain, fell 2.4 per cent to $3.70. Brisbane-based jeweller Michael Hill International dropped 2.2 per cent to $1.31. Warehouse Group, New Zealand's largest listed retailer, climbed 1.5 per cent to $3.31