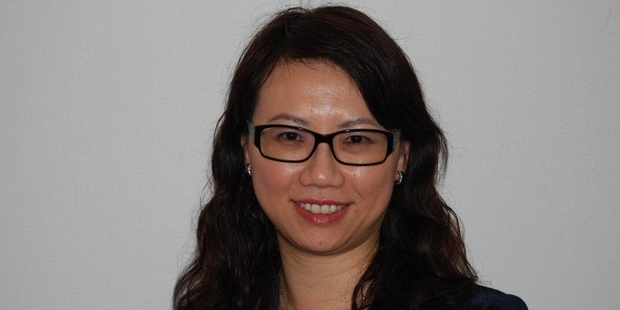 The cross-border tourism trade from mainland China is a big part of the retail scene in Hong Kong.
It's common for people from the booming southern China regions in Guangdong province to take a train trip to Hong Kong for a day's shopping.
Daytrippers and overnighters flock to buy top brands such as Louis Vuitton and Gucci, both of which are well represented in the glitzy shopping malls of Hong Kong Central and Kowloon's Nathan Road.
Aside from the big-ticket items, infant formula is likely to be on their shopping lists.
In February last year, the cross-border trade in infant formula, which involved mainland Chinese stocking up on big quantities of the product, reached fever pitch.
It got so bad that Hong Kong residents were faced with empty shelves when they went to replenish their own formula supplies.
That was when the Hong Kong government stepped in and introduced the "two can" rule - each shopper could buy only two 1.8 kg cans of formula at a time.
Those found guilty of breaking the new rule could be fined up to HK$2 million ($300,000) or face seven years in jail.
The two-can rule put a dent in Fonterra's Hong Kong sales, but its general manager for Hong Kong and Macau, Cortina Sin, said the cross-border trade remained an important part of the business and was still a big driver of growth for the company's local operation.
She said cross-border demand was still growing, albeit at a less hectic rate, because of increased numbers of tourists coming over to shop in Hong Kong, which functions as a separate administrative region from mainland China.
"In China, people are still not too confident about food safety, so that's why they like to buy here," she said.
Most tourists arrive by train, and Sin said there was a strong correlation between inbound tourist statistics and Fonterra's sales.
Fonterra and its previous incarnations have been in Hong Kong for 30 years. Despite its small size, the former British colony has been a significant market for the co-operative, consuming about 12,000 tonnes of its products each year.
In Hong Kong, about half the business is on the consumer side and the rest supplies the quick-service restaurant trade.
Sin said the local operation had an average 13 per cent compound annual growth, year-on-year, in volume terms over the last three years.
Fonterra has three main lines in Hong Kong - Anlene, Anmum and Anchor.
Under the Anchor brand, it sells whipping cream, cream cheese, butter, milk powder.
Its Anlene products aren't seen on western shelves but they are big in Asia.
In Hong Kong, Anlene, an enriched powder with a mix of calcium and other essential bone nutrients for bone health, has 55 per cent of the market in its segment.
The co-operative's Anmum brand - maternal milk for mothers - has 48 per cent market share - well ahead of the next competitor's 17 per cent.
The strong Anmum brand has been used as a springboard for its baby formula brand, Anmum Paediatric, which went on sale in in Hong Kong and China last November.
"We have had a well accepted brands in Hong Kong," Sin said. "We believe people feel the credibility of the brands."
She said last year's food contamination scare and precautionary product recall had a big effect on Fonterra's sales on the mainland.
But the impact was not so strongly felt in Hong Kong, where conditions had returned to normal.
She said the Hong Kong market was mature compared with China, but that there was still potential for strong growth.
Fonterra has some big customers among quick-service restaurants.
It sells to Cafe de Coral - one of the world's largest publicly listed Chinese fast-food restaurant groups.
Fairwood - a big Hong Kong fast food chain selling Chinese and Western food - is a Fonterra customer, as is Maxim's, Hong Kong's largest food and beverage chain.
But Fonterra faces strong competition from the likes of Nestle and Abbotts.
"The challenge is that there are many brands that consumers can choose from," Sin said.
• Jamie Gray travelled to Hong Kong courtesy of Cathay Pacific.
- APNZ