Diligent, Pacific Edge and Skellerup Holdings lead gains but Xero falls again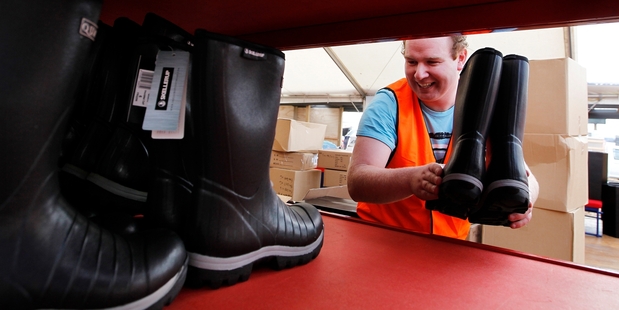 New Zealand stocks joined a global rally yesterday as US company earnings growth lifted sentiment for equity markets. Diligent Board Member Services led the benchmark index higher after reporting first-quarter sales growth. Pacific Edge and Skellerup Holdings paced gains.
The NZX 50 Index rose 14.27 points, or about 0.3 per cent, to 5090.55. Within the index, 27 stocks rose, nine fell and 14 were unchanged. Turnover was $117.5 million.
Wall St rose for a second day after Coca-Cola Co posted 2 per cent growth in global sales, while the world's biggest healthcare products maker, Johnson & Johnson, said first quarter profit rose 34 per cent. Signs of corporate earnings growth helped extend a rally into Asia, where Japan's Nikkei 225 Index rose 2.5 per cent and Australia's S&P/ASX 200 advanced 0.6 per cent.
Diligent climbed 9.9 per cent to $4.45 after the governance app maker posted quarterly figures which showed better growth that did not slow as much as feared in the US market.
Pacific Edge, the Dunedin-based biotech company, rose 7.5 per cent to $1.15 while Skellerup, the industrial rubber goods maker, advanced 2.9 per cent to $1.75.
The Coca-Cola and Johnson & Johnson results were "flowing through and restoring confidence" in equities, said Robert Garden, investment adviser at Craigs Investment Partners. Xero, the cloud-based accounting software firm, fell for the fifth consecutive day, down 1.4 per cent to $28.05.
"Out of all of the tech stocks, Xero is the one that's struggling to have a bit of a bounce," Garden said. "In terms of valuation it may have the most to come off."
SLI Systems, the search engine developer, advanced 3.1 per cent to $1.97. Security software firm Wynyard Group climbed 3 per cent to $2.40 while GeoOp, the small business task management app maker, gained 4.8 per cent to $1.32.
Energy stocks were mixed before Genesis Energy, the last company in the Government's partial privatisation programme, begins trading on the NZX today. The sale was scaled back, meaning investors did not get all the stock they were after.
Mighty River Power advanced 1.2 per cent to $2.185. Contact Energy climbed 0.6 per cent to $5.50, while Meridian Energy fell 0.4 per cent to $1.155. Auckland lines company Vector fell 1.2 per cent to $2.45.
Telecom slipped 0.6 per cent to $2.65. Fletcher Building, New Zealand's largest listed company, rose 1.2 per cent to $9.71 and Auckland International Airport advanced 0.3 per cent to $3.94.