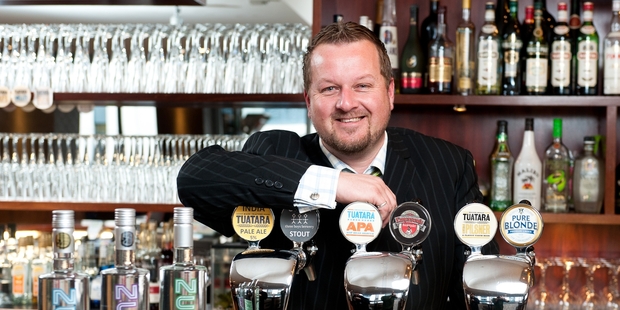 An award-winning New Zealand schnapps-maker - part-owned by the man who created the original recipe for 42Below Vodka - has been put into liquidation owing creditors and shareholders hundreds of thousands of dollars.
Aotearoa Distillers, established in 2008, made the Zumwohl brand of schnapps out of Upper Hutt. In 2011 the company was producing 50,000 bottles a month and had snared a string of awards at international spirits competitions.
While Zumwohl means "a toast to good health and wealth" in German, this month Aotearoa Distillers was put into liquidation after a petition from a Christchurch-based company.
The firm's liquidator, Robert Walker, told the Herald yesterday there had been a breakdown amongst the shareholders and directors of the company before the liquidation and that the Customs Service is owed $6000 for excise tax.
"What's happened here, and hopefully I'm not going to embarrass these people, but there's been a breakdown amongst shareholders [and] directors and when you get that kind [of] thing the company kind of falls by the wayside and they neglect it a bit," Walker said.
"The biggest creditors by miles, by a significant margin, are them. They've ploughed in hundreds of thousands of dollars ... probably near a million unfortunately."
Walker estimated other external creditors were owed about $220,000.
"Looking at what I'm going to get for the assets, there's not going to be a lot to spread around the external trade creditors," he said.
"There'll be something. If they [external creditors] get 10c in the dollar I'll be surprised."
Walker said two parties unrelated to the business were lined up to buy the firm's intellectual property and its stock.
Zumwohl was created by Ulf Fuhrer after he struggled to find German-style schnapps in New Zealand.
One of his business partners was Anthony Green, who was the original producer of 42Below Vodka.
According to the Companies Office, Fuhrer owns 12.3 per cent of Aotearoa Distillers while Green owns 8.4 per cent.
Fuhrer did not return a call for comment yesterday.
This story has been amended from an earlier version that said the Customs Service was the petitioning creditor.