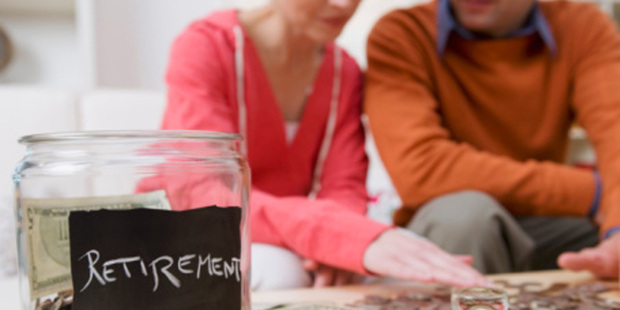 Even in the pre-KiwiSaver era, New Zealand's workplace superannuation was moribund but, as one industry consult put it, the latest Financial Market Conduct Act (FMC) regulations, are "the final nail in its coffin".
Under proposed FMC regulations, all superannuation schemes will have to meet a "sole purpose" test - ie the savings must be exclusively used for retirement. Currently, many super schemes have much more flexible exit conditions allowing, for instance, members to withdraw funds when they change jobs.
That flexibility was one of the few remaining attractions of the non-KiwiSaver superannuation market, which, when the new regs take force, will mostly disappear.
"Cabinet decided that these [superannuation] rules should be generally aligned with the KiwiSaver scheme rules," the FMC draft regulation explanatory note says. This will require super schemes to lock in member accounts until the government pension age (65 now but likely to rise at some point) - although with slightly more freedom than KiwiSaver schemes to permit early retirement and "partial transition to retirement" withdrawals.
"The new superannuation scheme rules will not automatically change conditions for existing schemes or existing members," the FMC regulations document says.
Indeed, the ever-dwindling number of open super schemes have a few options: close to new members and operate in run-down mode as a "legacy" scheme; register as a regular managed fund (an option for retail super schemes - most of which are shut anyway); reconfigure as a "workplace savings scheme", or; some multi-tiered combination of the above.
The "workplace savings" option does offer an interesting let out for existing super schemes in that they can adopt a "dual purpose... of providing retirement benefits and providing benefits to individuals when they leave employment".
But whether any employer-based super schemes will bother making the conversion to "workplace savings" is another matter: most will probably opt for "legacy", running down the existing membership obligations while deferring all retirement savings duties to KiwiSaver.
A peek at the latest Financial Markets Authority (FMA) superannuation scheme statistics http://www.fma.govt.nz/media/1897908/fma-superannuation-report-2013.pdf reveal how far the sector has declined in recent years.
According to the FMA, the total number of employer schemes has shrunk from 2,242 in 1990 to 175 at the last count in December 2012 (which itself was almost 30 fewer than the previous year). At the same time the number of retail super schemes (open to all members of the public) fell from 85 in 2011 to 74 the following year.
There was, however, an interesting uptick in the number of private super schemes (run by individuals or families), which rose from 223 in 2011 to 238 by December 2012.
Although, this number was down from the 508 private schemes recorded in 1990, perhaps the against-trend growth points to a latent demand for self-managed super options that could one day spill over into KiwiSaver.