Investors sell as market expert sees 'parallels' with the dotcom crash of the early 2000s.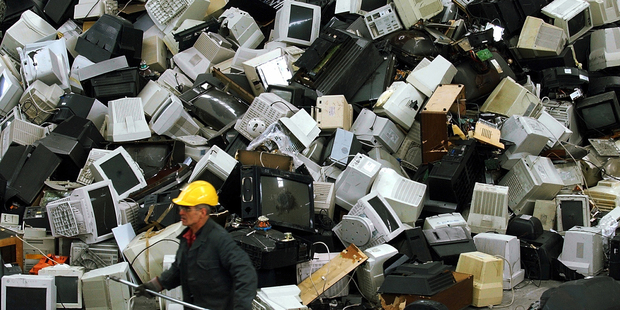 New Zealand technology shares have taken another pummelling as investors around the globe continue to re-evaluate growth-oriented stocks in a sell-off a local market player says has "many parallels" with the dotcom crash of the early 2000s.
Biotech firm Blis Technologies was the biggest decliner on the NZX yesterday, dropping 12.5 per cent to close at 1.4c, while Dunedin's Pacific Edge, which develops bladder cancer tests, shed 8.2 per cent to close at $1.01.
Security software company Wynyard Group closed down 5 per cent at $2.24 and cloud-based accounting systems provider Xero finished the day down 6.5 per cent at $29.30.
Watch: High-flying Tech stocks a concern

The New Zealand sell-off followed another volatile day of trading in the United States on Saturday, when New York's tech-heavy Nasdaq closed down 1.34 per cent.
The Nasdaq was down 8 per cent from a peak last month.
Around $2 billion has been wiped off Xero's market capitalisation since March 10, reducing the company's value to $3.7 billion, while GeoOp - which develops small business task management apps - has seen its share price plunge by 37 per cent over the last four weeks.
The NZX-50 index closed down 0.55 per cent at 5063.5 last night.
Paul Glass, principal at Devon Funds Management, said businesses were ultimately worth the value of the free cash flow they generated.
"With many of these tech stocks there just isn't any sign of any cash flow," he said. "There are many parallels here with the dotcom boom and bust and at the end of it you'll be left with a few of the better quality companies and that's not a bad thing - that's the way markets work."
Glass said he hoped investors would be "a little bit more discerning" after markets eventually settled down.
"[Tech stocks] were almost a licence just to make money and you just had to jump in and go with the momentum," he said.
"There are some good tech companies and there is some absolute rubbish, but they were all going up at much of the same rate."
Mark Lister, head of private wealth research at Craigs Investment Partners, said the market had been due for a correction.
"It is a reality check," Lister said. "It's been a while since we've seen this sort of market pull-back and it is a healthy reminder to people that things don't go one way forever."
Shane Solly, portfolio manager at Harbour Asset Management, said equities - including growth stocks - still had a "solid foundation", despite the volatility taking place.
The current pull-back in stock prices was not an "irrational event", Solly said.
Lister said the volatility should not spell the end for new technology sharemarket listings.