Middle-sized companies are enjoying big growth and have a rosy view of the future.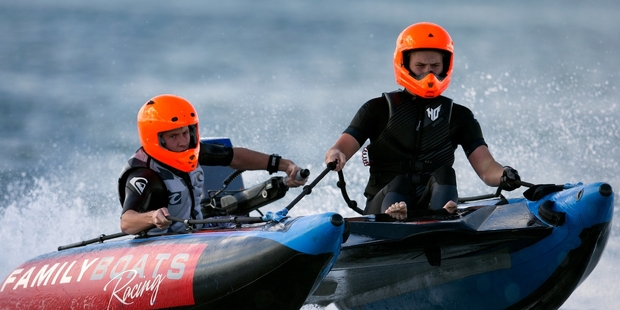 Middle-sized businesses are sharing the rock-star economy's benefits, enjoying big growth and taking an increasingly rosy view of their future.
Angela Hunter, managing director of GE Capital which today released the 38-page New Zealand Mid-Market Report 2014, said middle-sized firms were only 6.6 per cent of national businesses yet they accounted for 27.8 per cent of total sales and almost a third of employment opportunities.
In 2012, the mid-market sector contributed $66.2 billion to the nation's economy, up from $61.5 billion in 2011 and $60.1 billion in 2010.
"New Zealand's mid-market sector makes a significant contribution to our country's economy, yet as a sector it is often overlooked," she said.
Of 33,800 mid-market firms nationally, Colmar Brunton surveyed 730 online for the GE report. The sector is dominated by wholesaling, retailing, manufacturing, professional, scientific and technical services businesses.
The report said these middle-sized businesses contributed 102 per cent of the construction industry's growth between 2011 and 2012. It also found 27 per cent were exporters and 69 per cent of those were looking to expand.
Many of these businesses were contributing to the Christchurch rebuilding and many mid-market companies in the Canterbury area were likely to be in construction or related fields, including heavy and civil engineering and construction services.
The Canterbury region records 12.8 per cent of middle-sized business sales and a higher than average business turnover.
Generally, middle-sized businesses expect the economy to grow 2.8 per cent annually.
"Mid-market companies in all sectors, from construction to manufacturing to food retailing, are rolling up their sleeves and supplying crucial input to the country's economic growth," the report said.
These businesses are mainly concentrated in urban centres but Marlborough, Nelson, Southland and Hawkes Bay have a higher than average concentration. In those areas, the businesses often act as large businesses by performing important regional roles.
Pakuranga boat dealership Family Boats was cited as an example of such a mid-market business.
Peter Carlson, who has owned the business for 17 years, said the market was improving and people were feeling more optimistic. The business has a $15 million annual turnover.
Food retailer Farro Fresh was also cited. It has more than 200 staff, three Auckland stores and double-digit growth.
Mid-market businesses
• $2m-$50m annual turnover.
• 33,800 firms nationally selling $143b of goods and services.
• Contribute $66.2b to the country: $33.9b from wholesaling, $22.3b from retailing, $20.4b from manufacturing, $10.2b from various services.
Source: GE Capital report on mid-market businesses.