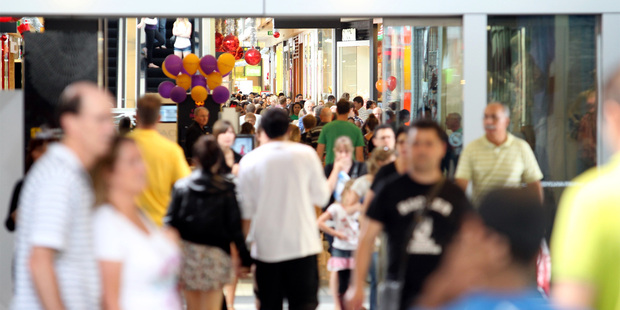 Business confidence remains at multi-decade highs, as measured by the New Zealand Institute of Economic Research's quarterly survey of business opinion for the three months to the end of March, although the strong upswing of previous quarters flattened out.
There was a net 52 percent positive outlook for the general business situation on both an actual and seasonally adjusted basis, consistent with the previous quarter, and the highest on a seasonally adjusted basis since June 1994.
Seasonally adjusted national expectations show a net 35 percent of firms expect improved economic conditions in the quarter ahead - the most positive outlook since June 1999, and a net 25 percent experienced better conditions in the three months just past, the strongest outcome since December 2003. Long term historical averages for measures of the quarter ahead and the quarter just past are a net positive 15 percent and 11 percent respectively.
"Trading activity, which closely mirrors GDP (economic activity), accelerated at the fastest pace since December 2003," the institute says in its commentary on the latest result. However, it doesn't expect the current business cycle to drive growth as high as the 4.5 percent annual growth rate seen in 2003.
"Credit growth conditions are quite different," said NZIER's principal economist Shamubeel Eaqub. It was currently growing at 5 percent a year, compared with 10 percent in 2003.
There were a few other notes of caution in what is otherwise evidence of a "stonking" economic recovery, he said. Canterbury construction sector hiring stalled in the quarter and construction activity was showing some volatility, the causes of which were unclear.
"Our suspicion is that it's do with the pace of growth reaching its peak and you're now starting to see these capacity pressures starting to bind," said Eaqub, especially as national construction activity indicators were at their highest since December 1975, at a net positive 11 percent, compared with a net negative long term average of 13 percent.
The survey also recorded a small dip in capacity utilisation by manufacturers. It was unclear whether this was because of strong investment intentions leading to greater capacity being in place, since manufacturers were increasingly reporting capacity constraints as an issue for growth.
"We were a little bit surprised by the disparity between those two indicators (capacity utilisation and capacity constraints), which typically move very closely together," said Eaqub.
Three regions were also continued to show falling sentiment, seasonally adjusted: Northland (a net minus 3 percent), Gisborne/Hawkes Bay (net minus 4 percent), and Otago (net minus 6 percent).
However, positive sentiment in other areas was very strong on a seasonally adjusted basis, at a net 44 percent in Tasman/Nelson/Marlborough, net 33 percent in Southland, net 26 percent in Auckland, and net 24 percent in Canterbury.
Eaqub said the latest results represented a "very positive reading for the NZ economy", with the recovery strengthening and broadening and with "persistent optimism" translating to pricing intentions."
ASB economist Daniel Smith said the survey pretty much confirms what we already know about NZ's economic outlook - that growth is strengthening.
"We know that construction and the dairy sector will be key drivers of growth over 2014, and this survey (as well as others) suggest that other sectors are also experiencing encouraging growth in activity."
"That provides some reassurance that NZ's growth will be broad-based," Smith said.