Kiwifruit firm to relaunch in Saudi Arabia after five-year absence and keeps eye on Iran.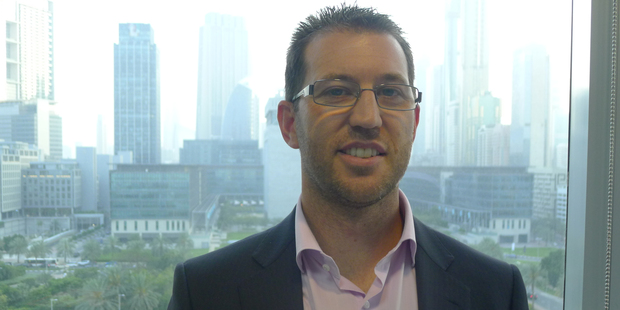 Kiwifruit marketer Zespri is poised for a major push into the Middle East, including a relaunch in Saudi Arabia after a five-year absence from the oil-rich kingdom and a possible expansion into Iran.
The Bay of Plenty company will re-enter the Saudi Arabian market in June with its SunGold kiwifruit variety, which was commercialised 2010 after a decade of development and has shown good tolerance to the vine-killing Psa disease.
Ben Hughes, Zespri's Dubai-based market manager, said the firm could secure a 20 to 30 per cent share of the kingdom's kiwifruit market over the next five years.
He would not speculate on what that could be worth to the firm.
Chilean kiwifruit had a strong presence in Saudi Arabia, but the SunGold variety - which is not grown in Chile - would give Zespri an advantage over its South American competition, Hughes said.
And while a frost in Chile last year destroyed around 60 per cent of that country's kiwifruit crop, Zespri has predicted a 40 to 50 per cent rise in gold kiwifruit volumes this season.
Hughes said the company would target Saudi bloggers, as well as traditional media outlets, as part of its marketing strategy in the kingdom.
A lack of focus on the Saudi market had resulted in the company pulling out of that country five years ago, he said.
Zespri did not have any Middle East-based staff until Hughes took up his role in 2012.
"There are complexities in the Saudi market and you really need someone here to help manage that and we didn't have that."
Zespri is in the process of hiring an Arabic speaker who will be based in Dubai.
Hughes said there was potential for Zespri to commence sales in Iran within the next two years.
Iran already produced and consumed a lot of kiwifruit in the opposite season to New Zealand, he said.
"You're dealing with consumers who understand the fruit."
Hughes said North Africa was also a big opportunity for Zespri.
He said it was an important growth market.
Focus on the Middle East
This week the Business Herald looks at doing business in the Middle East. Christopher Adams has been in Dubai and Egypt talking to people about their work. He travelled with assistance from NZTE and BurgerFuel.
To read yesterdays article 'Firms urged to tap Mideast' click here.
Tomorrow
Pumpkin Patch's Middle Eastern plans