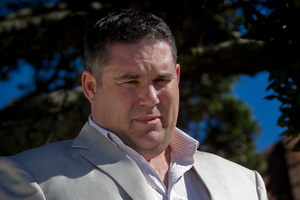 A twice-bankrupted New Zealand businessman who was involved with a controversial foreign exchange trading platform may have to return from Ireland to serve a sentence of home detention if a Crown appeal is successful.
Mark Raymond Brewer was bankrupted for a second time in March 2010 and one of the Official Assignee bankruptcy conditions is no involvement in the direct management of a company.
The 39-year-old last year admitted breaching those conditions by taking part in the control or management of a computer software company, Intervest Global (NZ), which sold horse race betting software and was placed in liquidation in 2011.
Brewer pleaded guilty to one charge of breaching the Insolvency Act and during sentencing at the Auckland District Court last October was ordered to pay a $5000 fine and provide $190,000 in reparations.
But the Ministry of Business, Innovation and Employment appealed this sentence, which was heard in the High Court at Auckland today.
Crown lawyer Steve Symon said Judge Stephen O'Driscoll, when sentencing Brewer, adopted a starting point of 9 to 10 months imprisonment for the offences.
After taking into a discount for Brewer's guilty plea, Symon questioned how providing the $190,000 reparation could reduce the sentence down to a $5000 fine.
"Standing back from it in the cool light of day the discount was excessive and inappropriate," Symon said
In his submissions to Justice John Fogarty today, Symon instead suggested a sentence of home detention combined with the payment of reparation.
Brewer was able to pay the $190,000 reparation through a loan given by his associate David McEwen on the condition the double bankrupt could travel overseas "for business purposes.
Symon today said this position was "effectively holding the District Court to ransom", which Justice Fogarty said was a "bit strong".
McEwen, a former business journalist, part-owns the parent company of Phoenix Forex, a firm which sold controversial foreign exchange trading software and which employed Brewer as a senior salesperson.
Phoenix Forex distributed the OakFX software system, which budding currency traders were being asked to stump up an up-front fee of up to $25,700 to subscribe to.
The Financial Markets Authority last August issued a warning about OakFX and said "Phoenix Forex's claims about the level of returns made by its trading system are untrue".
Phoenix Forex went into liquidation the same month Brewer was sentenced and the first liquidation report, issued last November, showed the company had debts of more than $300,0000.
Brewer's lawyer, Brent O'Callaghan, said today his client had shown remorse, annulled his bankruptcy by paying his debts and made a full offer of reparation.
O'Callaghan said Brewer, in reliance on the sentence, had also relocated to Ireland and now lives there.
McEwen had provided evidence with the court saying Brewer was a "key element" in the running of an Irish business, called Paymark Autotrader.
Paymark Autotrader's website says the company "offers a variety of software designed to help people trade a multitude of markets".
McEwen, who is also involved with Paymark Autotrader, had deposed that if Brewer was required to return to New Zealand to serve a sentence here, the business was likely to fail, O'Callaghan said.
Paymark Autotrader's website says the company "offers a variety of software designed to help people trade a multitude of markets".
O'Callaghan said that a sentence, for example, of home detention could pose some difficulties because Brewer doesn't have a residence in New Zealand.
Justice Fogarty reserved his decision on the appeal.
Brewer was first bankrupted in 1997 over a $32,000 debt owed to the American Express credit card company. He was automatically discharged in 2000 and the following year founded Tri Media (NZ) with his wife to import plasma televisions and other electrical goods from India.
The company folded after an exclusive distribution deal with Harvey Norman went sour in 2003 because of repeat issues with faulty products, according to the liquidation report.