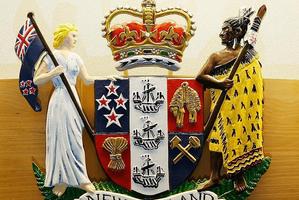 The Commerce Commission and Swiss air freight company Kuenhe + Nagel International have agreed it should be penalised $3.1 million for "hardcore cartel conduct" that was deliberately hidden using gardening codewords and ran for five years, the High Court in Auckland heard yesterday.
The Swiss-based company was one of five freight forwarding companies facing action from the regulator for price-fixing and colluding to cover costs of air security measures imposed by the British Government in 2002.
All companies involved except Kuenhe + Nagel had settled by 2011 and been penalised a total of $8.85 million.
Now Kuenhe + Nagel has admitted the allegations it faced and lawyers for the freight company and the commission appeared in the High Court yesterday for a penalty hearing.
Commission lawyer Nick Flanagan submitted that a penalty of $3.1 million for Kuenhe + Nagel was appropriate, along with a costs order in favour of the regulator of $100,000.
The company agreed the penalty was appropriate but the final amount will be ultimately decided upon by Justice Geoffrey Venning, who is hearing the case.
The maximum penalty Kuenhe + Nagel can face is $10 million, Flanagan said. The penalty of $3.1 million took into account a discount for the company admitting liability, the regulator's lawyer said.
Kuenhe + Nagel could get little discount for co-operation, Flanagan said.
Flanagan said the Swiss company and five others met to impose a fee to cover the costs arising from increased security measures.
This price-fixing was deliberately concealed and the companies involved referred to themselves as "The Gardening Club".
They met after hours and used horticultural codewords during communications, the High Court heard.
These include referring to fees in emails as "asparagus" the parties involved as "fellow gardeners".
The price-fixing arrangement ran for five years and Flanagan described it as "hardcore cartel conduct", which was policed to ensure those involved did not cheat.
"This is conduct which seriously undermines interests of consumers in a market which is important to the NZ economy," Flanagan said.
The judge reserved his decision.