Law firm picks overseas investment to be a major trend as big economies improve.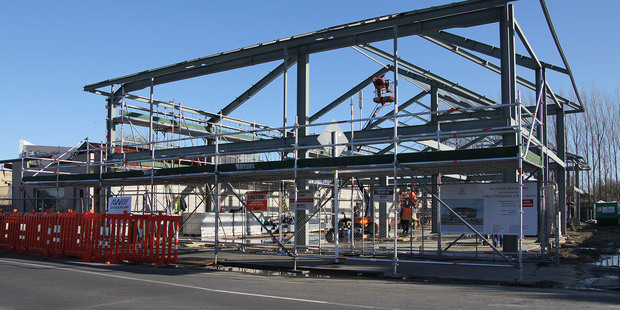 More foreign buyers are likely to make bids for New Zealand assets this year with China at the forefront, according to a report by Chapman Tripp.
The law firm has released its view on trends and insights into New Zealand mergers and acquisitions and has picked foreign investment as a major trend in 2014.
"With China's continued interest and improving US, UK and Japanese economies, we expect to see more foreign buyers making competitive bids for quality New Zealand assets," it said.
This month Beijing Capital Group outbid local and other international bidders to buy Waste Management for $950 million from Australian-listed Transpacific Industries.
It was the biggest acquisition of a New Zealand business since Haier bought Fisher & Paykel Appliances for $927 million in 2012.
See the report here:

The report noted Chinese investors continue to show strong interest in assets, particularly in agribusiness and primary production.
Jarrod Murphy, a senior associate at Chapman Tripp, said he expected to see more activity in New Zealand from Chinese companies.
"In recent years there have been a number of investments down here that have been the first investments for Chinese companies.
"Assuming they go well and pay off, I would assume they will look to buy more assets. They will want to have complimentary businesses."
Murphy doubted there would be many deals the size of the Waste Management transaction and said most merger and acquisition activity in New Zealand was focused on the small to mid-size part of the market. Those companies could range from as small as $10 million up to $150 million.
Recent deals included acquisitions by NZX-listed The Warehouse, including its purchase of No1 Fitness, Shop HQ and Torpedo7.
"We expect the focus on growth through acquisition to continue, which could drive more small to mid-size deals in the New Zealand market as businesses buy out rivals or complementary businesses."
The company also sees a trend in building-related deals linked to the construction boom in Christchurch.
Australia's Cockram Construction had been awarded the Burwood Hospital redevelopment project in a joint venture with local contractor Leighs and there was talk of other major Australian contractors looking to enter the market.
Arrow International and global construction giant China State Construction Engineering Corporation had also signed a memorandum of understanding to jointly bid for projects.
Construction would also be boosted by large transport projects in Auckland and Wellington.
Trends in mergers and acquisitions
*More foreign investment.
*Small to mid-sized company takeovers.
*Growth in building-related deals.
[Source: Chapman Tripp report]