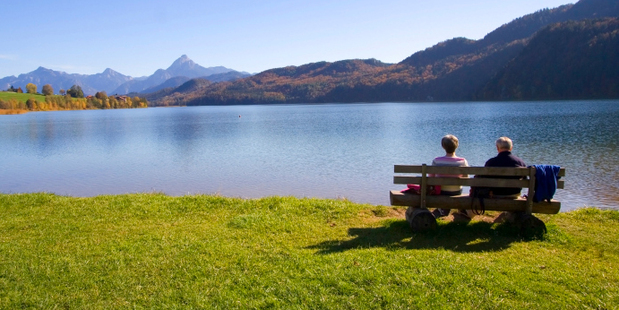 Adjusting people's retirement savings for inflation has dented the confidence of those putting a nest egg aside, an ANZ survey has found.
For the first time since the bank started its Retirement Savings Confidence Barometer ANZ factored inflation into people's savings targets.
The survey asks people how much in addition to New Zealand Superannuation they would like to live off in retirement and then tells them how much they will have to save to get there.
It then asks how confident they are of reaching that savings goal.
When inflation was included only 39 per cent said they were confident of reaching their savings' goals - down from 50 per cent in October when the last survey was undertaken.
John Body, ANZ wealth managing director, said it decided to include inflation in the survey because not including it was painting an overly optimistic picture.
The results showed many people had not factored inflation into their savings plans, he said.
"If you've got more than 10 years before you retire, then you'll need to think about how inflation will impact the buying power of your savings."
For a 30-year-old planning to have a retirement income of $200 a week on top of NZ Super the target would probably need to be double today's money when they reach 65, Body said. "The change to our survey provides a more realistic financial target for the retirement lifestyle people want to have."
Body said the best way for people to work out how much they needed to save in an inflation-proof way was to either get financial advice or use some of the free modelling tools available on websites such as sorted.org.nz.
ANZ estimates a 30-year-old earning $50,000 a year and contributing 3 per cent of his or her salary into KiwiSaver using a lifestages approach could achieve about $340,000 by age 65, which would deliver about $200 a week in 35 years' time when adjusted for inflation.
The survey change prompted 28 per cent of those saving to say they would increase their contributions to KiwiSaver.
A further 58 per cent said they would not change their plans despite seeing the impact of inflation but accepted they would need to save more.
The quarterly survey questioned 989 people aged between 15 and 64 in January and February and has been running since June 2012.
Saving for retirement
* 51 per cent believe they will need up to $300 a week in addition to NZ Super to live off in retirement.
* 27 per cent believe they will need $500 or more in addition to NZ Super to live off in retirement.