Directors and insurers cough up $18.9m as the FMA gives up on civil action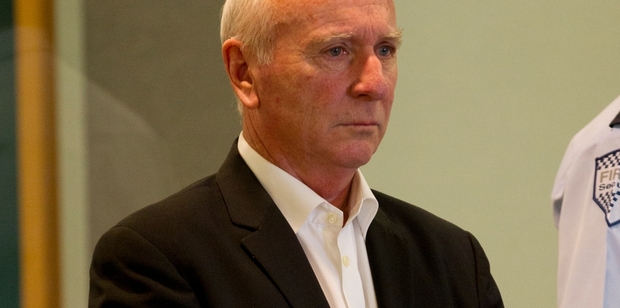 Bridgecorp's receivers have lined up one more court claim to try to return funds to investors who are still only due to get back 12c in the dollar after an $18.9 million settlement with the failed finance company's directors and their insurers.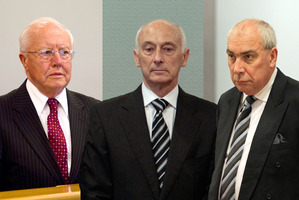 Bridgecorp collapsed almost seven years ago owing 14,500 investors about $460 million and those who lost money were still angry at the firm's convicted directors yesterday.
"A pack of bastards", was how Auckland investor Barry Keon described Bridgecorp board members.
Another investor, when contacted for his reaction on the settlement, asked if former Bridgecorp managing director Rod Petricevic was still in jail.
"Good. That's the best news I've had," said the man when told Petricevic — sentenced to six years 10 months' jail in 2012 — had not yet been released.
The man did not want to be named and did not want to open "old wounds" in talking about the settlement, which will see investors get another 4c in the dollar back.
"We'll take anything we're given, of course ... we wrote it off quite a few years ago," the man said.
Yesterday's $18.9 million deal — between Bridgecorp's receivers, the company's directors Peter Steigrad, Bruce Davidson and Gary Urwin, and their insurers — settles a $320 million claim the three board members were facing.
The receivers, PwC, filed the claim against Steigrad, Davidson and Urwin claiming the trio had breached their directors' duties.
Petricevic and chief financial officer Rob Roest were not targeted in the action and PwC had already pursued the pair to bankruptcy.
As part of the deal, the Financial Markets Authority will not continue civil action against the five Bridgecorp directors — whom it had already prosecuted for misleading investors.
FMA enforcement head Belinda Moffat said the decision was not taken lightly and the claim would have targeted the same pool of money used to reach yesterday's settlement.
"We assessed the public interest in continuing with the claim ... it was clear that it would not have been an appropriate use of taxpayers' money to proceed," she said.
Yesterday's settlement brings the total return for Bridgecorp investors to date to 12c in the dollar.
PwC receiver Colin McCloy said the settlement was a good result.
"The contributions from Bridgecorp's insurers and the individual directors were negotiated on the basis of available assets and taking into consideration the delays and cost of taking the matter to court. This was the key factor in reaching a decision, along with balancing the time, costs and risks associated with ongoing litigation when compared to the certain outcome today," he said.
The Bridgecorp directors had insurance coverage with QBE that had a $20 million limit.
McCloy said there was still some "further litigation" involved in the receivership which could realise further funds for investors.
The Herald understands that these proceedings involve lenders mortgage insurance.