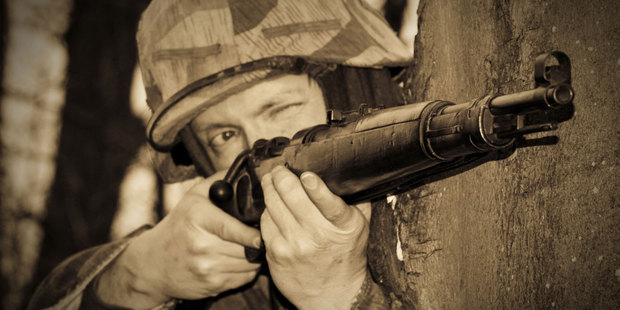 Introduced by the-then Labor government in 2012, Australia's Future of Financial Advice (FOFA) legislation was intended to create a conflict-free zone.
But the Labor version of FOFA was quickly consigned to history by the Tony Abbott-led Liberal Coalition following its election last September, leading to renewed hostilities.
The FOFA amendments, which - amongst other items - relax the almost-complete ban on 'conflicted remuneration' the original law laid out.
To many, including the union-affiliated Industry Super Australia, the liberalised FOFA is a retrograde step.
In a press release, David Whitely, Industry Super chief, said the government proposals could "re-permit the payment of conflicted remuneration and re-open the debate about whether a financial planner is an impartial adviser or a sales rep".
Although, it could be argued FOFA hadn't truly ended the adviser/salesman debate, the law had at least clarified who would be considered what.
Writing in the Sydney Morning Herald this week, journalist Michael West, also suggests the FOFA-lite proposals were the result of bank lobbying above all else.
"Suffice to say that the proposed amendments to the Future of Financial Advice laws, which effectively roll back consumer protections, will only increase the supremacy of the big banks," West says.
He's probably right. But it's also true that the original FOFA also favoured institutional control of financial advisory networks - as did New Zealand's own financial adviser legislation when it was introduced in 2007.
While critics may be able to write-off the views of ratbag journalists and unionists as left-wing bias, some financial advisers are also wary of the proposals.
For example, the Australian Financial Planning Association (FPA) has voiced particular concern at the clause reintroducing commissions for 'general advice'.
'General advice' is supposed to be qualitatively different from 'personal advice' - ie not taking account of individual circumstances - but there are inevitable grey areas between the two.
The FPA, which is a different animal now from when I knew it as a virtual pet of institutionally-owned advisory firms, can also see the invisible hand of bank lobbyists in the proposal - as its submission on the FOFA update says.
"As general advice is most commonly provided by product manufacturer employed advisers (such as banks and super funds), arguably, general advice is more conflicted than personal advice, and it is advice for which there is no paper trail," the FPA says.
New Zealand financial authorities, which share a close association with Australian counterparts, will be watching developments closely. Financial product commissions are still legal here and if the new FOFA legitimises them again in Australia, any fight for a ban in NZ has moved way off the agenda.