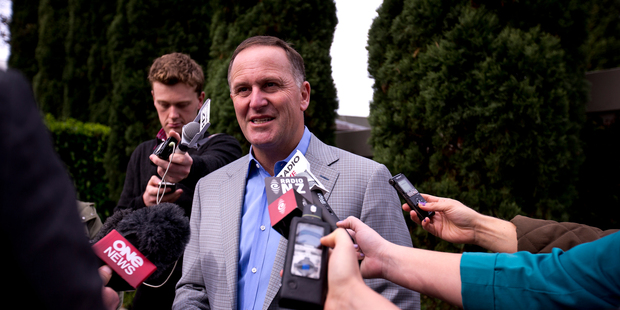 New Zealand dairy exporters will get an opportunity to introduce their Chinese customers to Prime Minister John Key at an event in Beijing later this month.
Key's visit on the 18th and 19th of March is likely to be dominated by conciliatory gestures aimed at repairing the damage Fonterra's botulism false alarm caused to New Zealand's trade relationship with China.
The Prime Minister will give a "private meet-and-greet briefing session" for New Zealand dairy exporters, who are each allowed to bring along one representative from a key Chinese customer or commercial contact, according to a joint invitation letter sent out by the Ministry for Foreign Affairs and Trade, Ministry for Primary Industries and New Zealand Trade and Enterprise.
Key would not be accompanied by an official business delegation in China, the letter said.
The meet-and-greet session would be followed by a dinner "focused on celebrating the New Zealand China dairy partnership".
The invitation was open to New Zealand-based chief executives and chairman only, who would have to meet their own travel and accommodation costs.
One exporter who had received an invitation said Chinese distributors and customers would be impressed by getting an opportunity to meet Key.
"In China you just can't do that," the exporter said. "Getting into a room with the Chinese President - that's just never going to happen. The fact that there is such good access to the Prime Minister will definitely be appreciated."
It's understood that around 30 New Zealand companies have been invited to the meet-and-greet session.
New Zealand infant formula exporters are currently facing a raft of regulatory changes in China and there is uncertainty in the industry around the outcome of an audit of local manufacturing facilities by Chinese officials this month.
Key is also scheduled to meet Chinese President Xi Jinping and Premier Li Keqiang while in Beijing.
A statement released by the Prime Minister's office said the visit would focus on increasing agriculture, food safety and financial sector cooperation, as well as "building on the strong bilateral trade, economic and political relationship".
"My visit provides an opportunity to brief China's leaders on the outcomes of the Government inquiry into the whey protein concentrate contamination incident," Key said in the statement. "I will be able to report to China's political leadership, and assure Chinese consumers, that the inquiry delivered a strong endorsement of the New Zealand food safety system."
After visiting Hong Kong and Mainland China Key will travel to The Netherlands to attend the third Nuclear Security Summit in The Hague.
China overtook Australia to become New Zealand's largest trading partner last year and bilateral trade is expected to hit $20 billion by 2015.