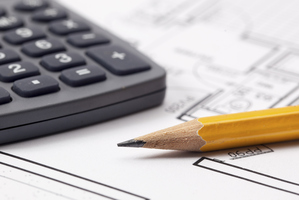 A graphic designer who was unjustifiably dismissed while on medical leave has been awarded more than $11,000 in compensation.
Helen Scott was employed as a graphic designer in Auckland on a fixed 12-month contract in 2012 by Methode Media Limited (MML), publisher of New Zealand Fitness and Travel Digest magazines.
She had previously worked for the company in 2008 and 2010.
Ms Scott told the Employment Relations Authority that after the contract began, she suffered from a medical condition and was advised she required urgent surgery.
She said she initially expected to be absent from work for two weeks, but suffered complications following the operation and required an additional week off work, which her employer agreed to.
The company's owner Lorraine Thomson told the authority that during Ms Scott's absence she considered restructuring the graphic designer role into a full-time position incorporating sales advertising duties.
While still on medical leave, Ms Thomson emailed Ms Scott informing her of the proposed restructure and invited her to apply for the restructured role.
Ms Scott said the email upset her as it was the first she had heard of the proposed restructure and she had been looking forward to returning to work following the surgery.
She told the authority she didn't consider applying for the restructured role as she had no sales experience and the full-time nature of the position was not suitable.
Ms Thomson replied, informing Ms Scott that the restructure was needed to keep the business viable.
"I did want to discuss this with you at the end of your contract but you have been away unfortunately for the past almost four weeks.
"If we cannot find the right person for the job, we would like to come back to you after the office reopens on 7 January."
Ms Scott told the authority the email left her feeling hurt, upset and betrayed.
She said she had been in a fragile condition following her operation, and the news that her position had been restructured affected her health further in that she had become depressed and unable to sleep.
Following a further exchange of emails, including from a legal representative who became involved to represent Ms Scott, Ms Thomson backed down from the proposed restructure.
However, the legal representative told Ms Thomson that Ms Scott regarded her contract with the company as terminated, and as a result she would not be returning to work.
The authority found Ms Scott had been unjustifiably dismissed and ordered MML to pay Ms Scott $5827 in compensation for lost wages and $6000 for humiliation, loss of dignity and injury to feelings.
- APNZ