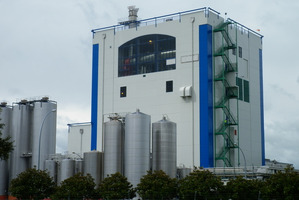 Fonterra has boosted its forecast farmgate milk price to a record level on the back of strong global dairy demand, particularly from China, but farmers may want to make hay while the sun shines if an economist is proven right.
The dairy co-op yesterday lifted its forecast for the 2013/14 season to $8.65 per kg of milk solids. Combined with a previously announced estimated dividend of 10c a share, farmers are in line for a total forecast cash payout of $8.75.
The higher forecast was good news for farmers as well as New Zealand and reflected continuing strong global demand, said Fonterra chairman John Wilson.
However, Westpac senior economist Anne Boniface said increasing global milk production, especially in the Northern Hemisphere, was expected to place downward pressure on dairy prices from the middle of this year.
"Consequently our forecast is for the milk price to fall next season to $7.10," she said.