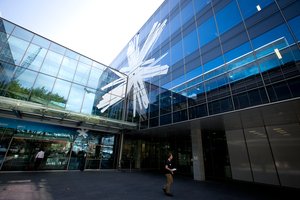 Private companies should change their names only after much consideration.
History is littered with examples of the move falling flat. Telecom should, therefore, have thought long and hard about the consequences of electing to become Spark. And if it has not reached the right conclusion, $20 million, a significant sum for a company that yesterday reported a flat half-year net profit of just $167 million, will go up in smoke.
Name changes are usually a response to two situations. First, it may be an attempt to repair a company image tarnished by bad practice. While Telecom's record is not spotless, the rebranding is designed mainly to address an image that it sees as too staid, as well as being unrelated to a business that has moved far beyond home telephones, including, now, internet television.
Spark, it says, is a word that has life and energy.
Maybe so, but Telecom has had a strong connection with New Zealanders since the name was coined in 1987. That cannot be dismissed lightly. Indeed, the importance of name familiarity has been acknowledged by the likes of Deutsche Telekom, which have stuck to their names, if not their knitting.
And if a name should reflect a company's activity, what of Fonterra? It sounds like a shampoo and has no connection with dairy cows.
Either way, any name change can easily cause confusion and unintended consequence. There is already sports funding agency Sparc. And sparks, of course, will always be associated with ashes. If Spark fails to spark, the taunting will soon start.