Alana Riley is the founder of Nelson-based skin care brand Oxygen.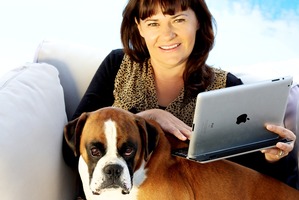 Tell us about Oxygen and where the idea for the business came from.
I started Oxygen five years ago from my home in Nelson. At the time my sister-in-law was very ill with cancer and my best friend and I happened to be sitting on a beach looking at the back of one of our moisturisers and reading out all the nasty chemical ingredients on the label. From this experience I decided I would start my own skincare company, which would include a line for teens so they could get a really good, healthy start to using skincare.
I am now selling into over 130 retail stores, predominantly pharmacies, throughout New Zealand and also into the UK and France. At the end of last year we secured a deal with a distribution company to distribute throughout New Zealand.
At the end of last year we also reformulated our range to include hops from our farm in Nelson, and changed our preservative to one that is 100% natural.
That has grown our potential market by 40% as we can now also sell our products into the health store sector.

What kind of growth has the business been experiencing?
We have grown 750% since our first year in business five years ago and last year was our biggest single growth year, of more than 150%. The driving factors have been the introduction of our teen range and also getting a major distributor on board to sell into the New Zealand retail market.

What have been some of the challenges in establishing your brand?
Our biggest challenge was getting a distributor. For the first four years I was basically doing the call cycles to the stores on my own with the help of a couple of commission agents. We couldn't seem to get the Auckland region going, and given New Zealand is very hard to get around geographically it was a major challenge calling on our retailers. Now that we have people representing our brand on the ground in Auckland, that market is growing very quickly for us.

What would you like to see the brand become?
We are currently exporting into some countries and this will continue to grow, but this year is all about growing our New Zealand market. We'll be running a roadshow for teenagers, where I'll be teaching personal presentation classes around the country. I have been teaching teens presentation and grooming skills for more than 24 years, and for me it's important we're more than a company selling skincare; it's about educating teens in how to care about themselves.


Coming up in Small Business: Productivity is an issue we hear lots about - how to get more out of your business relative to what you put in. If you've got a good story to share about how you've boosted productivity in your small business, please get in touch.