Ministry says revenue could be as high as $36.5 billion for 2013/14, in part thanks to rising demand from China.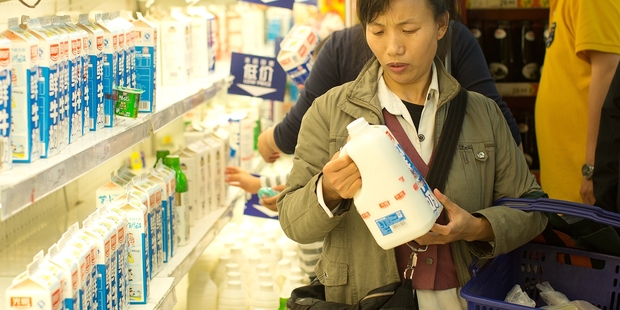 Strong demand for New Zealand's main commodity exports - particularly from China - has prompted the Ministry for Primary Industry to revise up its revenue forecast for the sector by $4.9 billion to $36.5 billion for 2013/14.
The ministry, in an update of last year's Situation Outlook for Primary Industries, said the net effect of higher demand for dairy was a $2.7 billion increase in forecast dairy revenues over last year's forecast for the 2013/14 year to June.
Lower beef production in the United States and the European Union, as well as higher than expected prices for beef and lamb, meant meat-sector export revenues were expected to rise by $1.2 billion above last year's MPI forecast.
Forestry also had a significant lift in the current year due to increased log export prices.
MPI said New Zealand exporters were able to direct product into emerging markets to meet the rapidly growing demand.
The ministry said the potential impact of trade negotiations such as the Trans-Pacific Partnership agreement would provide a substantial reduction in trade barriers, especially for dairy, meat, forestry, and horticulture.
"Producers here have demonstrated they are well prepared to take advantage of a changing trade environment, and New Zealand's agriculture sector holds a significant comparative advantage, particularly in the Pacific Rim," MPI said.
Despite being high by historical standards, commodity prices have faced some downward pressure.
Aggregate commodity prices have declined marginally due to diminished global demand. A further declining trend is expected as supply of metals and oil is likely to expand notably, and the US dollar is expected to strengthen against other major currencies.
The prices of agricultural commodities have eased somewhat as supply improved during 2013. The relatively high prices for key commodities in recent years have encouraged farmers to increase planting areas. MPI said China had shifted rapidly from a trade balance on agricultural goods to a deficit currently worth about US$40 billion ($48 billion) and growing at a rate of 50 per cent a year, reflecting increased demand for basic cereals.
The short-term forecast for farm-gate milk prices has been revised to accommodate the impact of strong international dairy prices over the past two quarters.
The net result is an increase of 19.5 per cent over the dairy forecast figures in SOPI 2013. This equates to an additional $2.7 billion coming into the forecast, bringing the total 2013/14 dairy forecast to $16.69 billion.
Recent years' constrained supply was gradually easing as the dairy sector received investment for increasing production.
Assuming a return to average climatic conditions, milk production was expected to increase by 6.7 per cent. This increase makes up for the production decline in 2012/13, and is due to an increase in the total size of the dairy herd and an increase in milk production per cow.
Export revenue from meat, pelt, and wool products is forecast to reach $6.64 billion for 2013/14.
Growth drivers
* Emerging markets, predominantly China where there is rapidly growing demand
Supply constraints among major export competitors
- APNZ