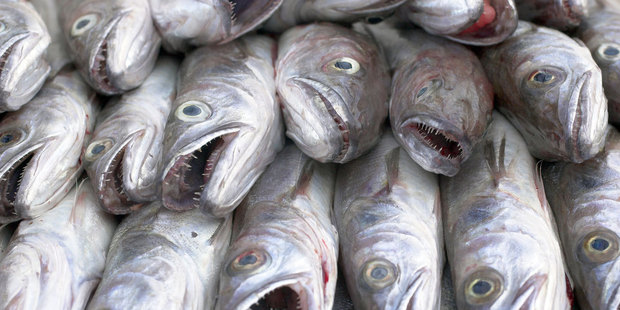 A New Zealand seafood company has gone into liquidation after a spoiled sale of almost $3 million worth of tuna into Iran.
Auckland-based Oceanic Seafoods, which last month changed its named to XV Services, was put into voluntary liquidation by its shareholders on February 5.
The company, which its website says was founded in 1993, was a seafood wholesaler which bought and then on-sold fish mainly to Iran's Khanevadeh Abi Protein Products Company, according to a report produced by liquidator Digby John Noyce.
In 2010 Oceanic bought 1200 tons of tuna from South Korea's Silla Co for US$2.4 million ($2.9 million) which it wanted to on-sell into Iran.
But between ordering and getting the fish, the market value of Iran's currency devalued.
After long negotiations Silla Co agreed to invoice Khanevadeh directly to enable the Iranian firm to take advantage of official exchange rates, with Oceanic guaranteeing the debt to the Seoul-based company, the report said.
During these negotiations the fish remained in port and by the time they were released the stock had a month to go to the "sell by date" which lead to Khanevadeh selling it at "substantially below the purchase price", the report said. Khanevadeh made a part payment to Silla Co for the fish but this was rejected because the funds were from an Iranian Bank and "allegedly paid in breach of sanctions against Iran,", the liquidator said.
The Middle Eastern company failed to pay Silla Co, who according to the report got a judgement against it and Oceanic Seafoods in an Iranian Court, which has since been appealed.
Silla Co then issued a demand to Oceanic Seafoods seeking payment of the US$2.4 million.
Although Oceanic Seafoods applied to the High Court at Auckland to set aside this demand, the company was put into liquidation before it went before a judge.
Including the debt to Silla Co, the liquidator's report says Oceanic owes creditors $3.844 million as at February 5.
The report estimates there will be a shortfall of $3.65 million but says these details were obtained from draft management accounts and have not been audited or reviewed.