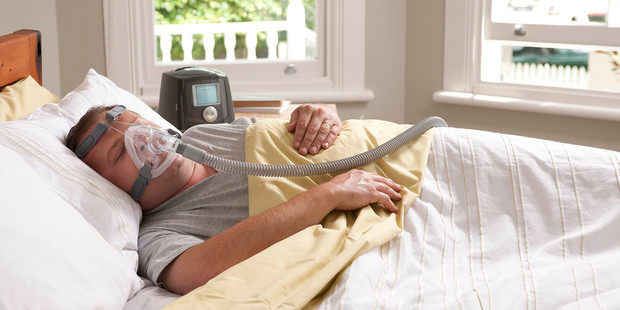 Shares in medical device maker Fisher & Paykel Healthcare have hit a new all-time high after the company lifted its full-year profit guidance and announced a major expansion plan for its Mexican manufacturing facility.
The Auckland-based company's stock, which has gained almost 80 per cent in the last 12 months on the back of positive financial results, was up 3.46 per cent at $4.19 in early trading.
The company, which makes breathing masks and respiratory humidification systems, raised its full-year profit guidance for a second time on increased demand for its devices to treat the condition obstructive sleep apnea and as its margins improved.
Profit is likely to be $97 million in the year ending March 31, from a previous estimate of $90 million to $95 million, and 26 per cent ahead of its 2013 profit of $77.1 million, the Auckland-based company said in a statement.
Fisher & Paykel Healthcare, which competes with Resmed and Respironics, is improving profitability from new products and as it gains from operating efficiencies. The company plans to spend $4 million to expand its manufacturing area by two thirds at its plant in Tijuana, Mexico, it said today.
"Demand during the second half has been very encouraging, particularly for our Simplus, Eson and Pilairo Q masks, which are used for the treatment of OSA," said chief executive Michael Daniell. "Operating margin has continued to improve as a result of product mix, operating efficiency gains and manufacturing at our Mexico facility."
Fisher & Paykel said the expansion of its Mexican plant will accommodate the installation of additional manufacturing equipment over the next three years for products such as breathing systems and masks. It expects the plant to be manufacturing about half of its consumable product volume within three years.
The company's stock is rated an average 'hold' according to analysts polled by Reuters. It is the third-best performing stock on New Zealand's benchmark NZX50 index the past year, having gained 72 per cent, and last traded at $4.05.
Fisher & Paykel, which exports about 99 per cent of its products, said the latest forecast assumes a continuation of current exchange rates. The company first raised its annual profit forecast in August, following an initial estimate in May for earnings of $85 million to $90 million.