Lending director says large gap exists in delelopment funding and firm experts to top the result this year.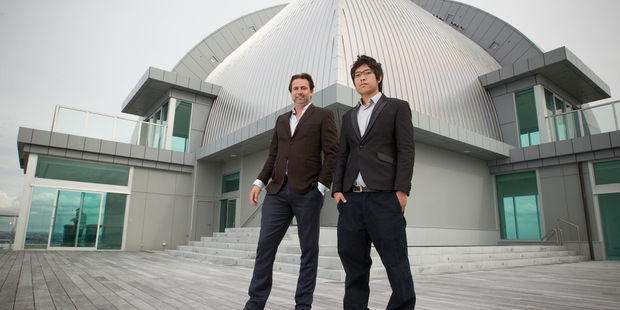 More than $500 million of property financing was arranged last year by Shortland St-based NZ Mortgages & Securities which expects to exceed that this year.
James Kellow, director of lending at the private business owned by the wealthy Manson family, said around $70 million was loaned directly from NZMS and around $500 million from the big four trading banks but arranged by NZMS.
Last decade, the mezzanine finance sector collapsed, taking billions of dollars of mainly elderly people's money down and landing some directors in jail for misleading investors.
Kellow said he had confidence in this new phase of the property cycle where many Auckland developments were either under way or planned.
A big gap existed in the development finance sector, he said.
"We put in place $70 million of first and second mortgage NZMS [money] in 2013 and arranged over $500 million of bank first mortgage finance.
There is no person or company outside of the banks which completed close to this level of business last year," Kellow said.
"For this year, we envisage lending $100 million-plus via the NZMS/Mansons balance sheet and will be disappointed not to arrange another $500 million of banking deals," he said.
Mansons TCLM sold around $243 million of big Auckland commercial office blocks last year, including Oracle House at 162 Victoria St West to America's Cup winner Sir Russell Coutts.
Newmarket-based ASAP Finance also lends to property investors and developers, clients with poor credit and new migrants with no credit history.
NZMS says it has been providing development finance for big commercial, apartment, townhouse and luxury housing projects since 1983 and its principals include rich-lister Ted Manson of Mansons TCLM, pegged last year with a $340 million fortune and who is also NZMS founder and governing director.
Kellow said last year's $70 million NZMS money went to Devonport's controversial waterfront Masonic apartments, the pre-development cost of finance for the first stage of 180-unit Sugartree apartment complex between Nelson St and Union St, the retail conversion for Coffee Club, Mexicali, Tank Juice, Snap Fitness and others at 32 Constellation Dr at Rosedale, a $7 million land subdivision at Riverhead, pre-development cost for a six-level Takapuna apartment complex, the 107-unit Thompson Park at Ellerslie/Mt Wellington and $9 million to refinance an investor syndicate with a property at 656 Great South Rd.
Thompson Park developer David Jans said his project wouldn't have gone ahead without NZMS money. Auckland desperately needed more housing so the lender was helping ease that shortage, he said.
"For me, it was a crucial role because I was not in a position to put more cash in. They're prepared to lend on properties where, in the event of a borrower defaulting, it's a viable development for them. Their bottom line is 'if we would be happy to own this, it's a deal we can do'.
"The banks will only get involved once a certain level of pre-sales have been approved but James was prepared to fund it without presales," Jans said.
Valuations had been carried out and resource consents were in place before the NZMS money was loaned, he said.
Pre-sales of places worth $10 million have now been made, he said, and construction has begun.
NZMS would continue to remain involved in Thompson Park which banks were now willing to fund, Jans said.
Kellow said the $500 million trading bank money arranged via NZMS last year went to the $71 million Takapuna purchase of the ex-North Shore City Council's offices by former Takapuna Grammar pupil King Khoo, $63 million purchase of the GHD Centre which Mansons TCLM built at 27 Napier St, 114-lot subdivision at Takanini's Addison Park and the $25 million purchase of a retail centre at 1 Wagener Place, St Lukes.
Kellow said the Mansons were closely involved in the deals and all Ted's sons were often consulted.
"We defer to Ted, Culum, Luke and Mac Manson on differing levels of credit approval, sometimes all of them when we are assessing higher risk deals," Kellow said.