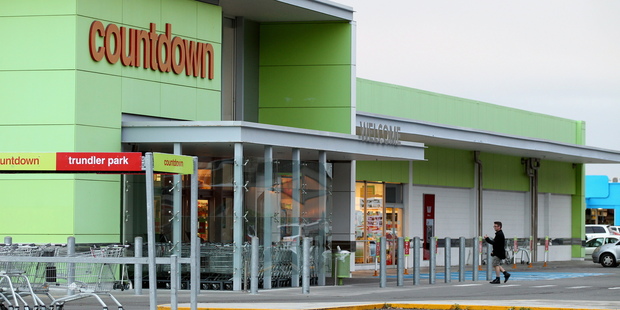 Countdown supermarkets' Australian owners no doubt think their treatment of suppliers here came under attack this week simply in utu for their decision to favour Australian products over New Zealand ones on shelves across the ditch. If that is what executives of Progressive Enterprises think, they would be making a mistake.
The power of supermarkets over their suppliers has long been a matter of concern in this country and others.
Progressive Enterprises have denied the allegation made by Labour MP Shane Jones under parliamentary privilege this week but such is the market power of the big chains that if they were to make extortionate demands for retrospective payments such as Jones claims, they are in a position to do so.
The Commerce Commission must hold an inquiry. The chief executive of the Grocery Council, former National MP Katherine Rich, echoed Jones' accusation saying she was aware of "a number of incidents where our member companies have been asked for retrospective payments".
The council had raised some "general concerns" with a supermarket chain she did not name. She said, "This is a serious issue that is new to the New Zealand grocery sector and we view it as an unwelcome development. We have asked members to report further occurrences."
Clearly something is amiss. No doubt Countdown executives have a different conception of any revised dealings with suppliers than the suppliers do.
One such retrospective payment, from a liquor company which had to pay between $1 million and $2 million, was confirmed by Progressive on Friday. Chief executive Dave Chalmers said it was an agreed change in the way a trade was done with unintended consequences that later had to be "squared up".
Supermarkets are attractive to consumers, which is why Progressive and the New Zealand-owned Foodstuffs share about 95 percent of the nation's grocery purchases.
The convenience of selecting so many household supplies at the same place, with so much choice and the bargains that can be offered by a wholesale buyer of supermarket scale, are hard to resist.
Those bargains are probably all the better for the consumer because the supermarkets have been consolidated into two national chains. But the other side of that coin is that suppliers to the supermarkets are in a much weaker position than they might be if there were more retail chains bidding for their products.
Supplying a duopoly means the producers probably have to take the price they are offered, and it is said to be they who take the pinch when one of the big chains decides it is the turn of their product to be on special this week.
If they do not comply they may not be on the shelf next week. That would mean an even greater loss.
Shane Jones has yet to produce any evidence to support his claims in Parliament but there is enough credibility to them for the Prime Minister to support the call for an inquiry and Commerce Minister Craig Foss to put it to the commission.
An inquiry need not be confined to the particular request that is said to have been made to suppliers recently. It should range over all the ways in which the supermarket companies use their market power with suppliers.
Anti-competitive practices can be a two-way street. Better, though, that the Commerce Commission seeks a fair deal for all.