Shake-up an attempt to reverse broadcaster's drift into irrelevance but changes stray into fixing what isn't broken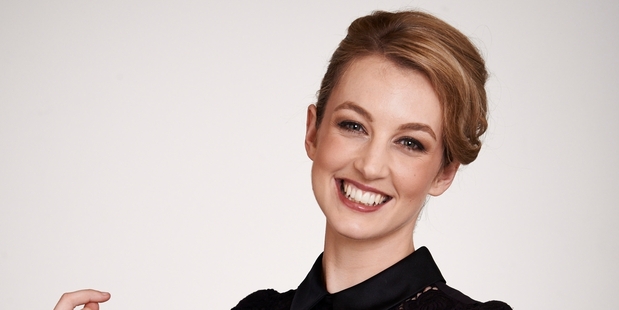 Fingers crossed that Radio New Zealand chief executive Paul Thompson has corrected Morning Report's drift into irrelevance.
Changes at Morning Report were confirmed this week and more revamps are ahead for other shows, as well as further steps to improve Radio New Zealand's approach to the news.
One source described the new approach as "journalism rather than reporting stories".
It would result in the public broadcaster being less "reactive", says another insider, adding that problems in RNZ's news coverage resulted from a combination of factors.
National Party media strategists had ignored RNZ because they wrongly believed its listeners did not vote National.
Radio NZ had responded with a too narrow focus on Nationals' critics, the insider says.
In my view, an important challenge will be to draw Cabinet ministers back to Morning Report, so it does not become overly focused on Opposition arguments. That should be easier in an election year.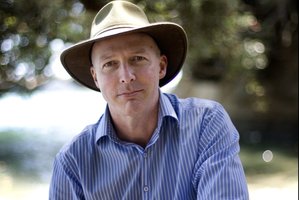 The latest personnel changes were revealed by nzherald.co.nz this week and confirmed to staff soon after. Morning Report co-host Simon Mercep will move in favour of Wellington-based Susie Ferguson. She will work as a double act with Guyon Espiner when he replaces Geoff Robinson in April. Mercep will move to an afternoon show vacated by Jim Mora.
I understand Irish broadcaster Noelle McCarthy, Jim Mora's back-up, resigned recently after she was not considered for Mora's job, nor the Sunday morning show given to Wallace Chapman. Once a favourite at RNZ, her star waned under new management.
Mora will work alongside Mary Wilson on a revamped Checkpoint, in what could be the most dangerous example of RNZ fixing the unbroken.
Liberal bias?
More changes are to come. After a long period of paralysis under former CEO Peter Cavanagh, Thompson has made a lot of headway in a short time in an entrenched bureaucracy.
Thompson has a background in journalism, but not radio. He has taken a hands-on role in implementing change, though the RNZ board, led by Richard Griffin, has strongly backed change.
Thompson says the changes on Morning Report will not be radical and will focus on the importance of the interviews, with Espiner playing an important role in that regard.
He understands the need for mainstream media to be a broad church, open to many views.
But across the day RNZ has not always delivered on those aims, in my view, ignoring large swathes of the potential audience. Sports coverage is an afterthought, for example, and small businesspeople hardly exist.
The National Party has historic links with the private radio sector, and some Cabinet ministers dismiss RNZ as "Radio Labour". Prime Minister John Key has preferred patsy interviews on commercial radio over facing up to questions from the public broadcaster. Relations became particularly sour when Cavanagh adopted a bunker mentality over funding.
As RNZ faced a funding freeze, the Labour Party effectively took over the "Save Radio New Zealand" campaign, exaggerating the perception that RNZ has a left-of-centre listenership. The chilly relationship between National politicians and RNZ has warmed since Thompson took over. He says political leaders he spoke to have been supportive of what RNZ is doing - "though some more than others".
Traitor trash
Media are often accused of bias, and in Western democracies public broadcasters such as RNZ are often seen as leaning to the left. The Murdoch media, for example, have accused the BBC of such bias, as well as complaining about its generous taxpayer funding. And in Australia, long-running criticism of the ABC has come to a head, with Prime Minister Tony Abbott labelling the public broadcaster "un-Australian" following its joint venture with the Guardian newspaper to publish revelations from documents leaked by Edward Snowden.
Radio NZ has also faced allegations of liberal bias. But Thompson sees no comparison between RNZ and the ABC. "We are at a different place in the election cycle," he says. "There is always a moment of truth when a conservative government comes to power ... I have not had that direct to me."
Auckland University senior lecturer in politics Geoff Kemp says it is hard to compare RNZ with the BBC, which has a major role in setting the news agenda, and seldom faces the problem of politicians refusing to front up.
"Morning Report would like to have more of that role the BBC has, and maybe with Guyon Espiner and others it will have more of that edge," Kemp says.
Janika and Paul
TV3's head of news and current affairs, Mark Jennings, says the new Paul Henry Show team put together the interview and story about Dean Barker and the America's Cup debacle. Despite appearances, the item had not been held over to be used as a scoop for the new late news show.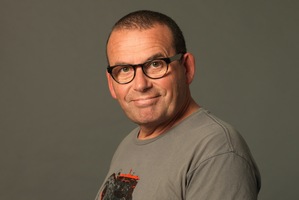 The scoop capped off a positive start for the show. Asked about Henry's open voicing of his right wing politics, Jennings says, "Paul sees that as transparency." Meanwhile, Jennings has taken on reviewers, including Brian Edwards, who criticised the role of newsreader Janika ter Ellen, saying it was "disgusting" to dismiss her.
"We wanted a new person in the role as a newsreader and good journalist." He acknowledges there are dangers in ter Ellen's role - in particular in her becoming a foil for Henry's humour. "She is not there necessarily to be a foil; if you wanted a foil you would put a different sort of person. Who knows how it will develop. I am not denying that as she becomes more experienced that show might develop a little bit. You can't stop certain developments - she will get older."
Adland merger
Veteran adman David Walden says the merger of global ad giants Omnicom and Publicis might lead to changes in New Zealand. The merger leaves New Zealand dominated by two global advertising holding companies - Omnicom Publicis and WPP - where once there were three. A fourth company, Draft FCB, is aligned to the Interpublic Group.
Walden says that initially there has been no change in New Zealand. But the ad industry has become "tied to the egos of the holding [Omnicom] leader John Wren and [WPP head] Sir Martin Sorrell."
In New Zealand Omnicom includes DDB, TBWA, 99, Colenso BBDO, and Clemenger, plus the media buying giant OMD. With Publicis, the merged company now includes Saatchi & Saatchi and the media agency Starcom.
Walden predicts that eventually the merger might lead to more shared services such as finance departments or TV production studios, as margins become tighter. Long term there would be questions about maintaining the number of agency brands.
Sticking with the status quo "was fine in the old days when agencies were making money hand over fist but old rules have to be thrown out," Walden says.