Customers joining fee cases face long wait for hearing before 2016.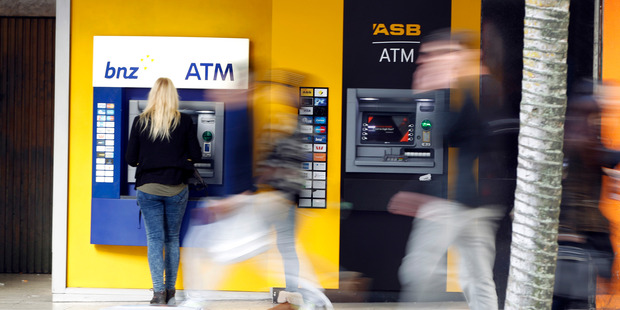 Disgruntled customers of BNZ, ASB and Westpac are likely to have to wait until 2016 before they get their day in court after a legal group announced it would take action against the banks over alleged unfair penalty fees.
Fair Play on Fees lawyer Andrew Hooker yesterday named the three banks as the next targets in his campaign but admitted it could be a long wait before the cases get to court.
Hooker has already filed action against the ANZ and Kiwibank.
He posted documents with the High Court at Auckland against the ANZ in June last year but a court trial date has yet to be set.
Hooker said yesterday he hoped the ANZ case would get to court at the end of this year and expected the other cases to take a similar amount of time. "I wouldn't imagine any [of the three announced yesterday] would get to trial this year. It's really in the hands of the court."
More than 38,800 people have already registered to join the lawsuits and all bar the ANZ case are still open to registrations.
ASB, BNZ and Westpac customers have until 11pm on February 27 to register before the court documents are filed on February 28.
There is no cut-off for Kiwibank customers to register as yet.
Hooker said enough people had signed up to make the cases financially viable.
The lawsuit alleges the banks charged unfair fees for unarranged overdrafts, rejected payments on deposit accounts, exceeding credit limits and late payment fees.
BNZ yesterday defended itself against the claims, saying it had abolished most of the charges in 2009. BNZ director of retail Andy Symons said it was the first big bank in this country to remove honour and dishonour fees on personal transactions and savings accounts and it estimated the change had saved its customers around $25 million a year over the past five years.
"The bank does not charge customers these fees when there are insufficient funds in an account to meet a direct debit payment or cheque."
Symons said last year the BNZ had also changed its stance for customers going into unarranged overdraft and only charged a fee if the account was more than $20 overdrawn. But Hooker said BNZ was just as culpable as the other banks.
"If they are saying they are lilywhite surely they should be more than happy to refund the charges before 2009. They are still charging in some areas."
At the moment the law limits the cases going back further than six years.
But Hooker said a judgment in the recent Australian case showed the limitation period may not apply and he was looking into how that could be brought into the New Zealand cases.
Last week the Australian Federal Court ruled that ANZ in Australia had been illegally imposing penalties for late payments on credit cards. But the court found in favour of ANZ on the other fees.
Westpac and ASB both said they intended to vigorously defend any potential action.
"We will review the proceedings if and when they are filed and it is our intention to vigorously defend any action that is brought," said a Westpac spokesman.
All three banks called for their customers to talk to them if they had concerns over fees.
* Join the action against unfair bank fees by registering at: www.fairplayonfees.co.nz
Signing up
Who can register?
Customers of Kiwibank, ASB, BNZ and Westpac who believe they have been overcharged exception fees. The ANZ registration has already closed off. Register at www.fairplayonfees.co.nz
What fees are included in the class action?
Honour fees when there are insufficient funds in an account to meet a direct debit payment or cheque. The bank pays the money but then charges a fee.
Dishonour fees where a person is charged for going into overdraft which has not been arranged.
Late payment fees on a credit card.
How much does it cost?
There is no upfront fee but the company funding the action, Litigation Lending Service, will take 25 per cent of any payout.
How long will it take?
The company funding it estimates it could be two to three years.