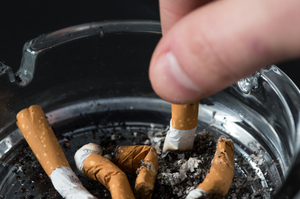 A group of six American business groups say they are "deeply disturbed" at the New Zealand Government's plans to introduce plain cigarette packets.
A law change which would require all tobacco to be sold in unbranded, standardised packaging with large health warnings could get its first reading at Parliament this week.
US business organisations, including the US Chamber of Commerce, urged the Government this morning to halt the legislation.
In a joint statement, they said the bill eliminated the right of a business to use its trademarks. They argued there was no compelling evidence that plain packets would work in the public interest, and would encourage a black market.
The statement said New Zealand should be aware of its trade obligations and it should wait for the outcome of legal challenges against Australia's plain packaging regime before proceeding with its own.
Australia is facing dual challenges from tobacco companies and tobacco-producing countries after introducing olive-green, standardised packs in 2012.
The Government has previously said it planned to wait for the outcomes of these legal battles before introducing plain packaging here.
New Zealand expected to face similar legal challenges, which would cost between $2 million and $6 million to fight in court.