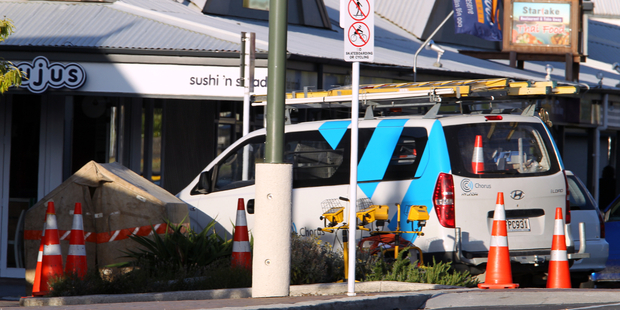 The Commerce Commission wants to have its final review of Chorus' wholesale broadband charges wrapped up by December.
The regulator in November made a 50 per cent cut to one part of what Chorus charges companies like Vodafone or Orcon for wholesale broadband over copper internet lines, which the retail firms then on-sell to customers.
This reduction, together with other regulatory moves on price, is due to come into effect in December and the combined cut would see Chorus' monthly charge to retailers go down by 23 per cent.
When the cut was announced Chorus said it could hit its earnings by $142 million a year and put funding for the company's portion of the ultra-fast broadband project in jeopardy.
Last month Chorus and other industry players asked the commission for a final pricing principle review of the wholesale prices.
While the commission's approach in working out copper charges announced in November used a benchmark of prices from countries similar to New Zealand, the FPP process is much more complex.
Rather than benchmarking, it would involve a full analysis of the cost of Chorus building a replacement network from scratch, and working out prices from that.
The FPP process can take years to complete, but the commission said this morning that it wants to have it finished by December - the point when the cuts are due to take effect.
"The [wholesale price] that takes effect on 1 December 2014 will have a significant impact on the New Zealand fixed-line telecommunications market. For example, the [copper line charge] is paid to Chorus on about one million lines and also affects the business case for unbundling. Such factors need to be weighed against the potential risks to the quality of analysis in designing a process to meet the 1 December 2014," an issues paper released by the commission said today.
"Our proposed process seeks to strike the right balance between the various tradeoffs given the circumstances that surround the [price decision] and drives our view that it is desirable that we aim to complete the FPP before 1 December 2014," the commission said.
The commission aims to release a draft decision on the final price in August.