Beijing private equity firm joins options being weighed against IPO and Oz-NZ share float.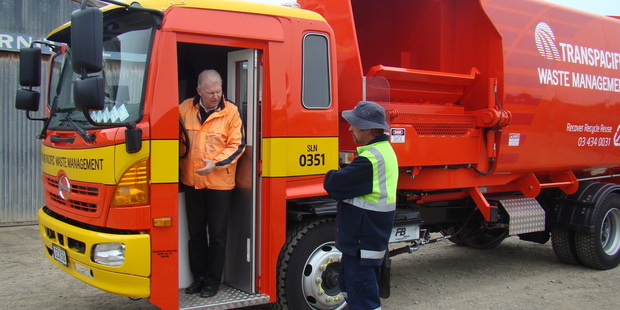 The sale process for New Zealand's biggest waste disposal company - Transpacific Waste Management - has taken a new turn with the emergence of private equity company Beijing Capital of China as a possible trade buyer, market sources said.
Private equity companies Carlisle Group and KKR, along with New Zealand specialist infrastructure group Infratil, are also understood to be potential trade buyers for Transpacific Waste Management, which is owned by Australia's Transpacific Industries (TPI).
Beijing Capital is the private equity arm of Beijing Capital Group, which is owned by the Beijing Municipal Government.
"I think the emergence of the Chinese has added a new level of tension in terms of pricing, and the process," said one market source. TPI has hired Deutsche Bank to advise on the sale.
The process is going down a so-called "dual track", with a trade sale being actively weighed up against the option of an initial public offer and share market float in New Zealand and Australia.
A trade sale to a private equity company or infrastructure specialist such as Infratil was likely to offer the cleanest exit for the Australian parent company, but a listing on both sides of the Tasman was also seen as having some merit, based on the attractiveness of the asset.
Transpacific Waste Management and EnviroWaste form a duopoly in the local refuse collection and landfill market.
Private equity company Ironbridge Capital's sale last year of EnviroWaste Services was seen as a bellwether event for its larger competitor.
Market commentator Arthur Lim said Waste Management was highly profitable before it was taken over by TPI for $870 million in 2006.
"Most investors will have very favourable memories of Waste Management and how well it did," Lim said.
"Assuming Transpacific Waste Management has not been laden with the liabilities and problems associated with the parent company, it will be a very welcome addition to the market," he said.
A high level of interest is expected from private equity firms and infrastructure-focused funds attracted to the high cash flows that such businesses can offer.
Transpacific Waste Management has more than 200,000 customers and 800 trucks.
For the 2014 year, revenue was forecast at $380 million and earnings before interest and tax at $110 million.
Landfills are an important part of the business. Among the seven major landfills nationwide, Transpacific Waste Management has five.
It either owns or has a half share in two major Auckland landfills, while EnviroWaste has a facility at Hampton Downs.
- APNZ