Dave Lewis is managing director of VantagePoint, a growth advisory company founded in 1997 with offices in Auckland, Sydney and Dubai. Four years ago the company shifted its Auckland-based operations into the Icehouse business growth centre in Parnell.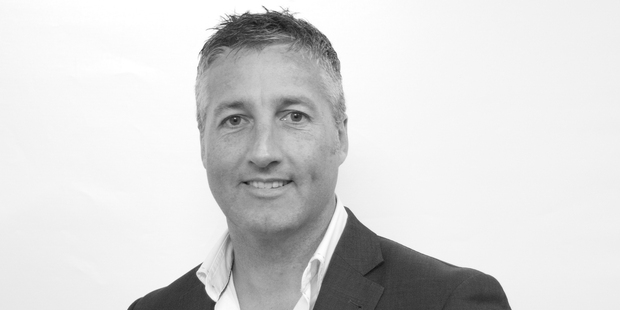 Why did you make the shift into the Icehouse after having your own premises for a number of years?
We have a long relationship with the Icehouse. We used to be in our own offices upstairs, and by pure coincidence I ended up speaking on their Owner Manager Programme. We found there was a real synergy in what we were both doing and felt the relationship could be strengthened by cohabitating. They had room, we had desire for room and we felt it would create better opportunities for all.
I think ecosystems and collaboration are now key factors for success in business. There's a realisation that you don't have to do everything. Instead you need to figure out what your strengths are and work alongside other people to add to those. I see the Icehouse's key strength is its network, and a lot of the clients within the Icehouse network are target clients for us, so it made sense for us to be here.
In an environment like the Icehouse, there's an ability for someone to just walk up to your desk and say 'we've just been talking to so and so about such and such and we reckon you could be some help to them'.
It's much easier than flicking an email, or text, or picking up the phone to arrange a coffee. People understand each other's strengths and a sense of collaboration can be fostered. It's like one plus one equals three.
What's the workspace like?
It's a character building with a nice sense of energy. The space is naturally divided by desks and right at the centre are three, windowed meeting rooms. They're kind of like the hub, as are the general kitchen and coffee areas. There are also hotdesks here, which means changing faces and smart-thinking people going in and out. It's quite a vibrant space.
What are some of the pros and cons of sharing space?
Last week I had a couple of the team in Australia and one of us was in Wellington, and in a small business if you have people often out and about I think you could feel a little isolated in an office. But here there's always people around and a vibrancy that's uplifting.
But it hasn't been without its challenges. There are some natural disruptions, like sometimes you'll have a mayoral delegation from Singapore or somewhere walking around and 25 faces looking at you while you're trying to finish a report. Some people's music tastes aren't ideal; some people don't clean up the coffee bench; sometimes you get some quirky businesses in here that you might not fit with - but that's part of the vibrant makeup of things.
Tolerance is key. Perhaps when certain pressures are on you may become less tolerant, but on the whole it's a good, energetic space and people work through those issues.
What advice would you give other small business owners looking to share space?
Don't just look at the space and think 'could I work well in this physical space?' Look at who the other cohabitants are and ask 'can we leverage off each other to make our businesses better?' The space is secondary to the ecosystem you enter into.
There's no doubt we've tripped over more opportunities and a lot more enriched thinking because of the environment we're in and the people we're meeting. In business you've got to think about how you can grow and go forward and that's easier when you're cohabiting with people who can stretch and extend you than it is if you're working in your own shell.


Coming up in Small Business: Training staff is an ongoing issue for all small businesses with employees. If you've got a story to tell about what's worked well for your business when it comes to staff training, drop me a line.