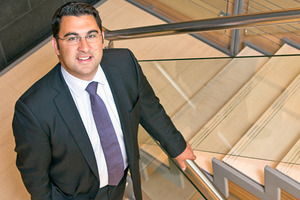 A recruitment firm says New Zealand businesses should take immediate steps to retain staff this year, with a survey suggesting that almost six out of 10 employees are seeking new roles.
Unsurprisingly, better pay is the top reason for staff considering a move to a new job, with half saying they would work harder for a higher salary, according to Hudson's Salary & Employment Insights Guide 2014.
Other motivators include more interesting roles and a better "organisational culture".
"Illustrating just how confident the market is feeling, nearly two-thirds of employers believe their organisation will meet or exceed targets within the next six months," said Hudson New Zealand's executive general manager, Roman Rogers.
"Importantly however, this optimism assumes that organisations will have the right talent in place to achieve what they need to. With employees feeling restless and the labour market tightening, the time is now for organisations to act, to scale their businesses, secure the best talent and take advantage of the opportunities that an improving economy offers."
The survey said pay was the top motivation keeping employees in their current role, while a promotion (17 per cent), more training (13.3 per cent), greater flexibility in working hours (11.4 per cent) and increased leave (5.5 per cent) are other factors that would entice staff to remain in a job.
Cash bonuses were the favourite benefit of employees (68.9 per cent), followed by extra annual leave (48.6 per cent), flexible working arrangements (37.4 per cent), increased superannuation ( 35.7 per cent) and private health insurance (35.4 per cent), according to the survey.
Hudson said there was broad acceptance in the market that base salary increases would be required this year, especially to retain high performing staff.
Just over 70 per cent of employers intended to award base salary increases in line with consumer price index (CPI) growth (2 to 3 per cent), according to the survey.
Hudson's survey canvassed 5003 employers and 5701 employees in Australia and New Zealand.