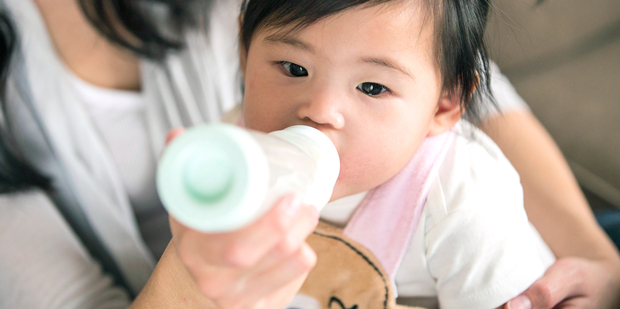 Canterbury dairy processor Synlait's Chinese infant formula business is being disrupted by regulatory changes in the world's second biggest economy and the company says it may miss its baby milk sales target for this financial year.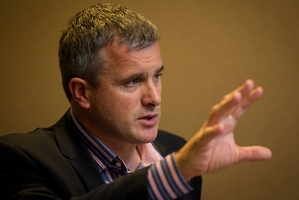 But managing director John Penno says a major overhaul of China's booming infant formula market - which is estimated to be worth more than US$12 billion ($14.5 billion) annually - is expected to benefit Synlait in the long-term.
The regulatory changes introduced by the Chinese Government last year aim to rebuild an industry that was decimated by the 2008 melamine crisis, when six babies died and hundreds of thousands more became sick after consuming dairy products tainted with the industrial chemical.
Beijing wants to consolidate the market through the creation of "national champions" that can compete against the foreign infant formula manufacturers whose sales spiked in China after the melamine scandal, which left many parents distrustful of domestically manufactured products.
The changes include requiring foreign baby milk makers, such as Synlait, to register with the authorities in China before exporting product to the country. Infant formula will also be regulated in the same way as pharmaceuticals and Chinese Government officials will visit New Zealand to conduct audits of local baby milk manufacturing plants.
China's large dairy firms such as Mengniu, Yashili, Yili and Bright Dairy, which is a cornerstone shareholder in Synlait, are expected to benefit from the industry overhaul. Synlait's Pure Canterbury infant formula brand is marketed in China by Bright Dairy.
Penno said the changes were causing "considerable disruption" to Synlait in the short-term - as some Chinese infant formula customers were holding back on orders while the new measures were rolled out - and the company may not achieve its forecast target of 10,000 metric tonnes of infant formula and nutritional sales this financial year.
Penno said the regulatory changes were "largely sensible" and Synlait was confident they would help the company meet long-term targets through expected volume growth from key customers in the Chinese market.
Meanwhile, Synlait yesterday announced that continuing strong international commodity prices had resulted in the company lifting its forecast milk price for the current dairy season from $8 per kg of milk solids to the range of $8.30 to $8.40 per kg, bringing the firm in line with Fonterra's forecast of $8.30 per kg of milk solids.
Chairman Graeme Milne said the company's financial performance was improving and full-year net profit was forecast to be in the range of $30 to $35 million, well ahead of the $19.8 million net profit forecast in the firm's initial public offer prospectus. Synlait shares closed down 13c yesterday at $3.82.