Developers could face complaints of age bias under Human Rights Act, lawyers warn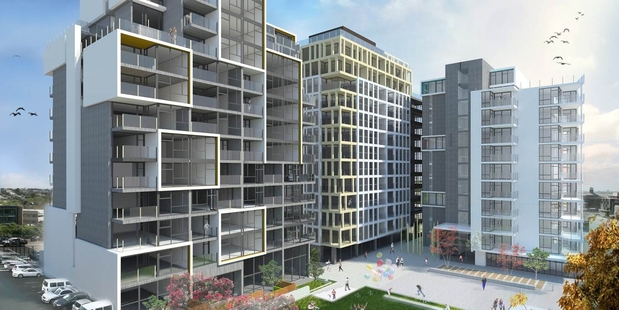 A new apartment complex is being designed exclusively for baby boomers who will be guaranteed no "random tenants to disrupt your busy life".
However, lawyers say the developers are opening themselves up to complaints because it is against the law to refuse to sell property to someone because of their age.
The principal residents in The Xanadu - which means an idyllic, beautiful place - on Auckland's CBD fringe must be aged over 50.
The development is the brainchild of Virgil Roberts from Fresh Realty, who said that over the past few years he had received a growing number of inquiries from baby boomers at open homes who wanted to know more about who their neighbours might be.
Not yet at retirement age, residents of the pet-friendly building - on the corner of Union St and Sam Wrigley Rd in Freemans Bay - may be city workers fed up with the commute to work each day whose children have left home and who want to downsize in favour of low-maintenance accommodation.
"We are looking at potential residents who are still planning to climb Kilimanjaro, write their autobiography, party with the (Rolling) Stones, swim the Cook Strait or create a new startup but want the freedom from their existing now-cumbersome house and section and all that goes with it," Mr Roberts said.
The 195 freehold units, which range in size from compact to penthouse, include carparking and are priced from $516,000 to more than $1.5 million. The body corporate fees will average under $7,000 a year.
Mr Roberts said the sales and purchase agreement dictated that a covenant would be registered after settlement, stating the principal resident must be over 50. A younger person could live there with their over-50 partner, and younger buyers could rent out the property to someone aged over 50.
If an owner died, the beneficiary of the estate could sell or rent the property to someone aged over 50.
A spokeswoman for the Human Rights Commission said the plan could breach the Human Rights Act.
Kensington Swan property lawyer Matthew Ockleston said a young potential buyer had grounds to complain to the commission and owners might struggle when trying to sell, as their market would be much smaller.
But the covenant might not stand up in court should a resident complain his neighbour was selling to someone younger.
Mr Roberts said his legal advice was that the issue had not been tested in court because it was a new concept, but if someone were to object lawyers could argue the act allowed an exemption for "any such establishment, where accommodation is provided only for persons ... in a particular age group".
Residents had the right to vote out the clause if they got majority support, he said.
Baby boomers, who are aged between 50 and 68, make up 22.5 per cent of the population.
Real Estate Institute chief executive Helen O'Sullivan said the concept could be attractive to baby boomers.
"The difference between this and a retirement village is you own it, you get to keep any capital gain.
"You're not buying the licence to occupy a home in a retirement village."

Baby-boomer building
• The Xanadu, 37-47 Union St, Freemans Bay
• 3 buildings on 4,000sq m site
• Principal residents must be over 50
• 195 apartments
• 300 carparks
• Priced between $516,000 and more than $1.5 million
• Average of under $7000 a year body corporate fees