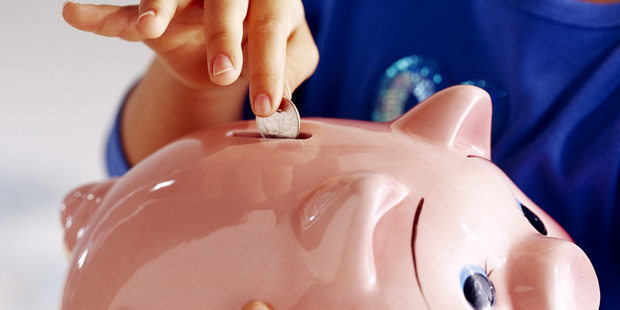 New Zealanders who get into financial difficulty may have their KiwiSaver nest eggs plundered by bureaucrats to settle their debts if a government department wins a court case which begins next month.
The Ministry of Business, Innovation and Employment's Insolvency and Trustee Service, which deals with bankruptcies, has "official assignees" whose responsibility it is to realise a bankrupt's assets to repay their creditors.
The ministry's view is that a bankrupt's KiwiSaver money should be available to pay creditors. KiwiSaver members can't normally withdraw their savings until they reach 65 unless it is for a deposit on a first home or if they can prove they are in serious financial hardship.
Even then, the member can withdraw only their own and their employer's contributions and not any member tax credits or the $1000 kickstart provided by the government.
But standing between bankrupts' KiwiSaver cash and the officials are trustees, whose job is to ensure members' interests are protected.
While some trustees have accepted applications from the Insolvency and Trustee Service to withdraw money on grounds of significant financial hardship, more recently they have declined them.
That has prompted an official assignee to go to the High Court "seeking clarity around its rights in this respect and whether it can access KiwiSaver accounts before the standard date of access, which is when an individual turns 65" a ministry spokesman said.
A court hearing is set down for February 24 and 25 in the High Court at Wellington.
But Trustees Executors northern regional manager Clynton Hardy disputes the logic of the official assignee's case.
Paying out KiwiSaver cash under the serious financial hardship provision benefits only the bankrupt's creditors rather than the bankrupt themselves, he said.
"There's a very good argument that when a KiwiSaver member goes into bankruptcy, the act of going into bankruptcy alleviates their financial hardship because their creditors can no longer pursue them."
And while the ministry is seeking a declaratory judgement which might otherwise be expected to set a precedent for other instances where a member is being pursued for cash, Mr Hardy says that won't happen.
Releasing cash under the hardship provision was entirely at the discretion of the trustee, and the court could not force them to do it, he says.
"This action we believe will not create a precedent so you've got to ask why is it continuing?"
Mr Hardy questions why a bankrupt's KiwiSaver should be targeted.
"Sometimes the bankruptcy is well beyond the individual's ability to manage, but all this would do is divert those funds to creditors and then the state will have to pick up the care of that person when they reach retirement age."
Bankruptcy figures
*In the last (2012-13) financial year 2199 people were adjudicated bankrupt
*Of these, 29 per cent had KiwiSaver accounts
*Once a bankrupt reaches 65, MBIE's Insolvency and Trustee Service is entitled to withdraw all the money in their KiwiSaver account to pay creditors.