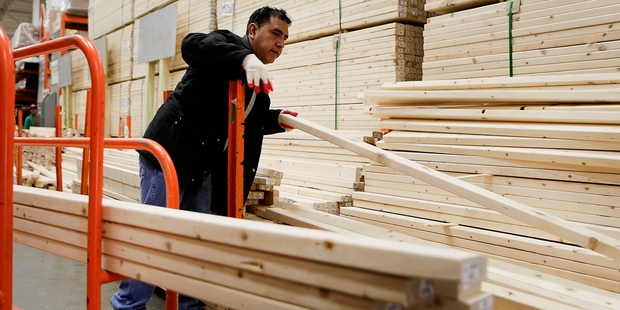 Listed forestry investment company Rubicon is potentially worth more than twice its share price, according to global research firm Edison.
Rubicon shares, which are thinly traded, last sold for 37c.
But in a note released on Friday Edison researchers Toby Thorrington and Roger Johnston put Rubicon's potential value at 86c to 90c based on valuations of the two companies it owns.
Rubicon owns 59 per cent of wood product distributor Tenon, which Edison last valued at $2.24 to $2.50, a value worth 23c to 27c per Rubicon share. Tenon shares are currently trading around $1.50 on the NZX.
Rubicon's second investment, in ArborGen - an international developer and supplier of forest seedlings - was worth 67c per Rubicon share based on a 31.67 per cent stake in the US$660 million ($794.8 million) company.
On a combined basis this resulted in a Rubicon valuation, based on the sum-of-the-parts approach and adjusting for 4c of net debt, of 86c to 90c a share, indicating significant upside compared with the current 37c level, the researchers said.
Thorrington and Johnston said both of Rubicon's investment companies had made good progress in 2013 and had good prospects for 2014.
"Having gained market share and reduced its cost base during this period, Tenon is rebuilding profitability as market conditions improve.
"ArborGen has strong positions in the southeast US and Australasian forestry seedling markets and is in the process of increasing the penetration of its advanced genetics variants where it is the leading integrated global player."
Arborgen had also announced plans to float on a international stock exchange which "would enable the company to attract new funds to accelerate business development".