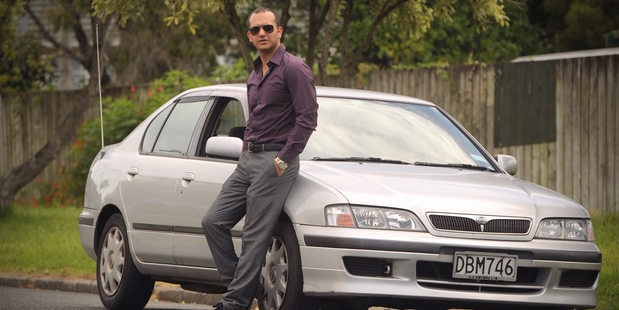 Motorists are turning their cars into mobile billboards - with hopes of being paid up to $1,000 a month.
CarAds began operating in Auckland this week, connecting advertisers with car owners willing to be paid to have their cars emblazoned with ads. Twenty drivers have already signed up.
CarAds owner John McLaughlan said the idea had taken off quicker than expected. "Now I have to go and talk to advertisers." He expected cars to be on the road with advertising by the end of the month.
Initial conversations with potential advertisers had been positive and there had been a wide range of interest from car owners.
"One guy has a brand-new Mercedes and lives in Remuera. That surprised me a bit." Drivers were asked about their commuting habits, where they lived and where they parked their cars during the day. They were then matched with a suitable advertiser.
He expected drivers to earn up to $1,000 a month. Those with larger vehicles would earn more because their cars could fit bigger ads. Businesses paid from $800 in set-up costs, then $200 a week in rental fees.
Student Abhi Chaudhary signed up last week, willing to have advertising plastered on his Nissan Primera. "I just want some money. It would be cool if I could get that just by displaying ads."
He said he was told he could earn about $200 a week. "By doing nothing, just driving around, showing it off."
McLaughlan plans to expand CarAds to other centres. "Our goal is a fleet of 1,000 vehicles by 2017."