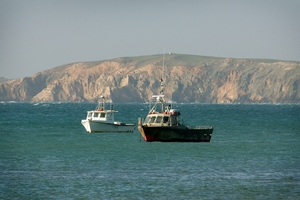 Seabed mine developer Chatham Rock Phosphate is seeking a private placement of up to $6 million from international investors, having appointed resource specialist London-based corporate financiers Wimmer Financial as advisers.
Chatham Rock is proposing to mine seafloor phosphate using a suction dredge operation on the Chatham Rise, targeting about 1.5 million tonnes a year in depths of about 400m.
Mining the phosphate will be the responsibility of 18.7 per cent shareholder Boskalis, while Chatham becomes a shore-based phosphate trader.
Chatham chief executive Chris Castle said the offering, for qualified investors, was likely to be the final capital raising required before the company was fully permitted.
Earlier this month Chatham Rock got its long-awaited 20-year mining permit from Government agency New Zealand Petroleum & Minerals for extracting sea-floor phosphate for fertiliser. It next requires a separate marine consent permit from the Environmental Protection Authority, which Chatham will apply for early this year.
"As our project is well advanced in all other respects we see the granting of the second permit we require - the environmental or marine consent - as a game changer for us," Castle said.
Chatham has so far raised about $24.5 million for the project during the past three years, and a capital raising in June raised just $1.5 million of the $4 million to $10 million which was sought.
Castle said Chatham is seeking $6 million to fund the marine consent application and corporate costs through to the third quarter of 2014, when the marine consent is expected to be granted.
Chatham recently applied for new prospecting licences, east and west of its existing Chatham Rise licence areas, which Castle said "could significantly increase the scope of resources".
Wimmer Financial is a UK-based international corporate advisory firm specialising in natural resources of mining, oil and gas, alternative energy and real estate, with clients around the world.